5 Reasons to Use Monster Analytics to Track Website Analytics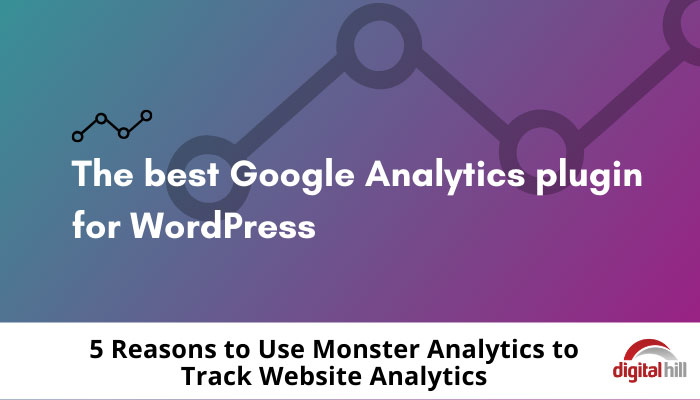 With more than 2 million active installs and at least 34 million downloads, Monster Insights is one of the most popular Google Analytics plugins for WordPress. Officially known as Google Analytics Dashboard Plugin for WordPress by Monster Insights, the plugin has wowed users with its simplicity and easy to use interface.
5 Reasons to use Monster Analytics
1. It's free for beginners
There are two versions of Monster Insights – Free and Pro. The Pro version is the better choice for professionals looking to take their WordPress initiatives to the next level. However, when starting out, the FREE version can be an invaluable tool.
FREE users, for instance, get access to "Sessions" and Page Views" that show all the sessions (site visits) from the current month and can even compare these figures to previous months. You can also track new vs. returning visitors as well as break down visits to your WordPress site by top ten countries, devices, and traffic type.
2. Easy to install and set up
To install Monster Insights, the only requirement is a Google Analytics account. Once you have a Google Analytics account that's connected to your WordPress site, you can download and install the Monster Insights plugin from the WordPress plugin repository.
The setup process is just as simple. Once installed, the plugin creates an "Insights" menu in your WordPress admin. Click the menu and, under settings, select "Authenticate with your Google Account." You'll be asked to choose the property that you want to link to your website. Once you select a property, the setup is done! You can now start using Monster Insights.
3. Get all valuable data in one place
One major downside of Google Analytics for WordPress is that you must open the Google Analytics account in a separate tab to view your site reports. This can be a major inconvenience. Even worse, you need to learn Google Analytics to know where to find the right stats and, even after you find the stats, you must know how to put them to good use.
Monster Insights solves this problem by presenting all-important analytics data in your WordPress dashboard. This way, you don't need to be opening new tabs or logging in to other accounts. You also won't need to go searching for the information you require as it is clearly shown directly in the WordPress dashboard.
4. Advanced tracking
When you can track site visitors throughout their visits, it becomes easier to determine what users might want. You're also able to uncover possible mistakes and omissions that may be costing you leads and sales.
Monster Insights allows you to track pretty much everything. From authors to logged-in users and categories/tags to SEO scores, you can track them all. There are also Ads add-ons that allow you to track every time your banners are clicked and enhanced link trackers that make it possible to track every single link on your website. Form trackers and engagement tracking are also available.
5. Exceptional reporting
Finally, the hallmark of a great analytics tool is exhaustive reporting, and Monster Insights truly excels here. The Pro version provides just about any report you may need. For instance, you get access to publisher reports with details on your top-performing pages, outbound links, top affiliate links, and user demographics. There are also e-commerce reports showing conversion rates, revenue, average order value, top products, and so forth.
Other reports available from the Monster Insights dashboard include search console reports, dimensions reports, forms reports, and EU compliance reports.
In Summary
With these reasons to use Monster Analytics, why not try it today! Monster Insights is laden with innovative tools and features designed to make capturing and breaking down WordPress site data easy. Having access to constant feedback and reporting on your WordPress site can help your business grow. It's definitely worth a try.
Need help setting it up and configuring the details? We can help! Contact us today.