Buzzsumo: How to Beat Your Competitors
[fusion_builder_container hundred_percent="no" equal_height_columns="no" menu_anchor="" hide_on_mobile="small-visibility,medium-visibility,large-visibility" class="" id="" background_color="" background_image="" background_position="center center" background_repeat="no-repeat" fade="no" background_parallax="none" parallax_speed="0.3″ video_mp4="" video_webm="" video_ogv="" video_url="" video_aspect_ratio="16:9″ video_loop="yes" video_mute="yes" overlay_color="" video_preview_image="" border_size="" border_color="" border_style="solid" padding_top="" padding_bottom="" padding_left="" padding_right=""][fusion_builder_row][fusion_builder_column type="1_1″ layout="1_1″ background_position="left top" background_color="" border_size="" border_color="" border_style="solid" border_position="all" spacing="yes" background_image="" background_repeat="no-repeat" padding_top="" padding_right="" padding_bottom="" padding_left="" margin_top="0px" margin_bottom="0px" class="" id="" animation_type="" animation_speed="0.3″ animation_direction="left" hide_on_mobile="small-visibility,medium-visibility,large-visibility" center_content="no" last="no" min_height="" hover_type="none" link=""][fusion_text]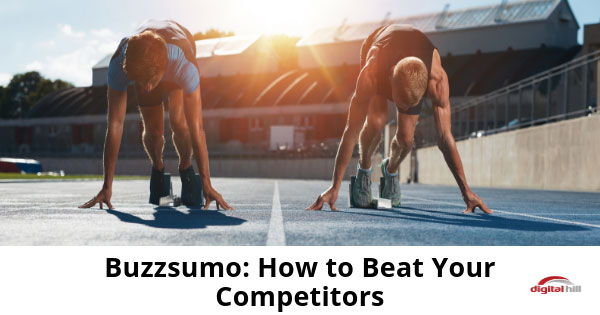 Buzzsumo is an all-in-one solution for SEO, social media, and PPC related research. This tool makes it easy to comprehensively analyze your campaigns and your competitors' to uncover where you could improve as you attempt to rise to the top of your industry.

Here are some of Buzzsumo's features and how to use them to beat your competition.
Research Content
Producing evergreen content that people enjoy reading, over and over again, isn't easy. You need to know what your audience wants and consistently produce valuable pieces. The Research Content section of BuzzSumo is designed specifically for this – to help you discover topics your target audience loves. This section is divided into five main parts:
Most Shared
Enter a keyword and click "search" to discover the blog posts with the highest engagement. The results are sorted in descending order according to "Total Engagement." It gets better. You can filter the results by content type, word count, date, language, and country.
Trending Now
A handy feature especially for news/media companies, the "Trending Now" section returns the top trending topics at that particular moment. Additionally, you can sort content by categories such as sports or business, or country, etc.
Content Analysis
Type in your brand name or website URL and the Content Analysis section returns all the content you've published, the engagement statistics for each content piece, average engagement by channels, and more. You can even pull data on average engagement by content length, best performing content pieces, and daily engagement since publishing date. And, you can do all this with your competitors' websites as well! Just enter their website URL and BuzzSumo will break down their content marketing data.
Backlink Analysis
Backlinks are a critical component of any digital marketing campaign. BuzzSumo's Backlink Analysis feature lets you enter a URL (yours or a competitor's) and comprehensively analyze the pages behind those links.
Facebook Analyzer
Finally, there's also a Facebook Analyzer to help you analyze all signals on your Facebook profile. The Facebook account must, however, be connected to your BuzzSumo account.
Find Influencers
Another great feature in BuzzSumo is Find Influencers. The Find Influencers feature is divided into two parts; Search Influencers and Top Authors.
Search Influencers
Use this function to find influencers by bios or, search most-shared content and find the writers behind the content. For example, to search by author bio, enter a particular skill you're looking for in the "Search Bio" area and hit search. To find influencers by most shared content, just type the industry or keyword.
Top Authors
To find Top Authors, enter a keyword and a list of top authors for the keywords including all the content they've shared, total engagement for each piece of content will be shown.
Brand Monitoring
The final item you'll see under the Solutions tab is Brand Monitoring. This feature allows you to monitor your brand reputation and mentions on the internet. You can even set Alerts to get notified whenever there's a mention, like, or comment on your content. Remember you can also use the Brand Monitoring feature to keep an eye on your competitors.
Conclusion
Buzzsumo is one of my favorite tools to keep my clients at the top of the search engines. Moreover, it lets me conduct brand and industry research in minutes. Before I used Buzzsumo this type of research could take days and wouldn't be as comprehensive.
[/fusion_text][/fusion_builder_column][/fusion_builder_row][/fusion_builder_container]