How to Get Job Applicants to Your website
[fusion_builder_container hundred_percent="no" equal_height_columns="no" menu_anchor="" hide_on_mobile="small-visibility,medium-visibility,large-visibility" class="" id="" background_color="" background_image="" background_position="center center" background_repeat="no-repeat" fade="no" background_parallax="none" parallax_speed="0.3″ video_mp4="" video_webm="" video_ogv="" video_url="" video_aspect_ratio="16:9″ video_loop="yes" video_mute="yes" overlay_color="" video_preview_image="" border_size="" border_color="" border_style="solid" padding_top="" padding_bottom="" padding_left="" padding_right=""][fusion_builder_row][fusion_builder_column type="1_1″ layout="1_1″ background_position="left top" background_color="" border_size="" border_color="" border_style="solid" border_position="all" spacing="yes" background_image="" background_repeat="no-repeat" padding_top="" padding_right="" padding_bottom="" padding_left="" margin_top="0px" margin_bottom="0px" class="" id="" animation_type="" animation_speed="0.3″ animation_direction="left" hide_on_mobile="small-visibility,medium-visibility,large-visibility" center_content="no" last="no" min_height="" hover_type="none" link=""][fusion_text]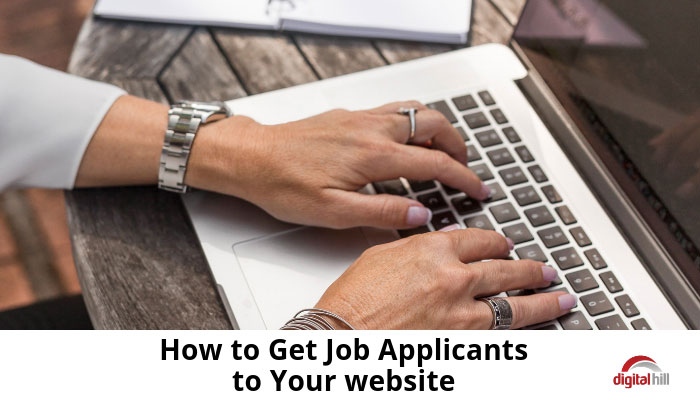 Yes, you can find top talent using your website! The majority of companies don't know about this. That's why when a position opens up, the first thing HR departments at these companies think about is job ads and recruitment agencies.
You don't have to always use job websites and recruitment firms to find new talent. Using your website, you can continuously seek out top prospects so you have candidates even before there's a vacancy.
You'll have to make a few tweaks to your website to make this possible though. The following are five improvements to consider;
Create a "Careers" or "Join Our Team" page
Most company websites do very little to help recruit new talent. Even where a website lists job openings, the openings are often buried deep within the website where most candidates can't find them.
This is where you need to start. Rather than list job openings somewhere within the home or contact pages, create a special "Join Our Team" page where all openings are listed. You can even call it a "Careers" page; the choice is yours. Just ensure that such a page exists and is easy to access.  Then simply make sure you keep the openings current and outline the benefits of working for your organization.
Don't merely list positions; go into details
Another mistake most organizations make is merely listing openings without any details. Usually, you'll find listings like "Administrative Secretary", "Chief Engineer", etc listed without additional information on what these positions entail.
With the current competition for top talent, such lists won't help you much. To get the attention of serious candidates, provide both the job title and details of the position. You don't have to mention the salary (though it's highly encouraged), but details such as duties and responsibilities will help candidates make an informed decision.
Allow for on-website application submission
One company is famous for creating a "Talk to the President" link for interested candidates to use. Believe it or not, they get a lot of resumes and contacts through it. They even hired a Director of Productions through the link.
You too must provide a means for interested candidates to submit their applications. In fact, don't shy from accepting resumes even when there are no open positions. Simply accept incoming applications, inform applicants that there are currently no open positions, and promise them that they'll be first on the list when something comes up.
Give clues about your company culture
The best way to do this is by adding stories, photos and even videos about the company in your "About Us" page. Begin by; listing the benefits of working at the company, providing executive bios, talking about your corporate mission and values, and telling a short story about the company's history.
Then, add photos and videos showcasing the company "at work." You can do this by adding photos taken at a recent social event and incorporating a few behind-the-scenes videos. Videos of interviews in session and virtual tours of the company can also help.
Ensure the rest of your website helps your case
The moment a prospective candidate lands on your website, they should get the feeling that you're the right company. Even before they find your job listing and read about your company culture, they should feel they're in the right place.
So, among other things, make your website mobile responsive so mobile users enjoy the experience, provide contact information and links, including social media links, and add lots of quality company photos throughout the website.
Don't Stop There
Utilizing Google and Facebook ads, mentioning open positions in your blogs and email newsletters, and integrating your website with top job listings are additional strategies to consider.
Need help with a WordPress Plugin that can help you add this "Careers" area to your site with job openings, job searches, and a way to apply online?  We can help you get all that done and help you market the openings. Contact us to talk further today!
[/fusion_text][/fusion_builder_column][/fusion_builder_row][/fusion_builder_container]