What is WPJobManager and How To Use It On Your WordPress Site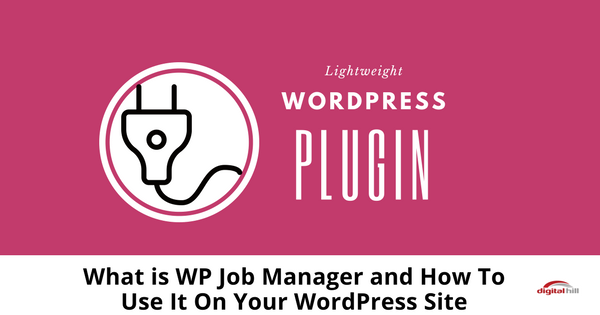 The WP Job Manager plugin adds a job-board to your WordPress website. It's lightweight and based on shortcode. It only needs a little CSS styling, and it will work with any theme without much trouble. Use the shortcode to list jobs and create a job submission form. You have an employer dashboard where jobs can be edited or deleted. Add a shortcode to insert the visitor facing content on the site.
This plugin is free. Once the installation is done, you can have as many job listings as you'd like. It even has the ability to allow your visitors to post their job vacancies. The plugin integrates well with your WP back-end and front-end themes.
If you would like to create more functionality with WP Job Manager buy and install the add-ons that come with the plugin. The plugin also allows several 3rd party add-ons to make job posting, taking applications and application processing easy and fast.
Some of these add-ons include Applications forms, WC Paid listings, Apply with Facebook, Bookmarks, Jetpack (free), and WP All Import among others. You can also use the plugin to create a website dedicated to jobs online. Add-ons like Resume Manager let you restrict resume viewing and applicant contact details to just those users that have active subscriptions.
Using WPJobManager
Install WP Job Manager straight from WordPress plugin directory. You need to log into the admin dashboard and search WP Job Manager from the Add Plugins screen. The plugin immediately adds a new Job Listings sidebar where you can access different features and settings.
On the plugin settings page, you can determine what to do with the expired or filled job listings. You can also manage website users along with their submissions and determine which pages on your website would display the listings as well as the job forms.
User experience
An easy to use Admin UI
Jobs are organized for easy access. Critical job and company information is well placed to be easily read. The admin also has access to search and filter functionality.
Ease of filtering jobs by applicants
The job listings are ajax powered and the results shown instantly. Your visitors are also able to filter by jobs type, category, location, and keywords. The search also displays an RSS feed where job applicants can subscribe to the feed and get updates when new jobs that match their requirements are posted on the site.
Front-end job submission by other employers
If you're running a jobs website, employers subscribed to your site can list jobs from the front end. They can input the job type and description as well as the location and company details.
Each of the listings can also be assigned an email address or a site from which applicants can apply. The plugin has a preview mode, which allows employers to see how the live job listing will look like, and make edits where needed.
WP Job Manager plugin is easy to use and gives a site owners many capabilities on how to format and post job listings. Many other functionalities can be purchased right from the plugin.
Need assistance getting this setup on your WordPress site? Let us know! We can help.