6 Effective Ways to use SEO to Generate Traffic to your Website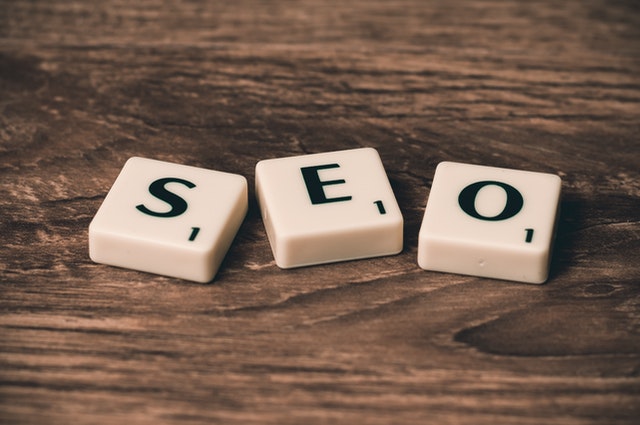 SEO is an important marketing tool used by businesses to generate traffic and achieve growth. Understanding how SEO works is crucial for increasing traffic to your website and improve brand perception among your customers. Every day customers use Google to search for products and services before they decide to purchase, and this is where SEO is essential. You want to attract traffic to your website that has the potential to become your customers. Staying on top of SEO requires a lot of research and experimentation since Google algorithms are updated regularly, and you need to pay close attention to the incoming news. Now that you are aware of the importance of SEO, some of the ways that you can use SEO to generate traffic are mentioned below.
Increase Content Production:
One way to increase traffic is by increasing the content that is present on your site. It will allow you to use an increased range of keywords and provide more answers to the questions that people are searching for. The content that you publish should relate to the goal that you want to achieve with your content strategy. For example, if you post once a week, you should try to do it twice or more if you're going to generate more traffic. Apart from focusing on the frequency of your posting, you can write marketing articles to build trust and accumulate backlinks. For instance, if you are running a drug abuse rehab center and want to generate more traffic for your website. You can get help from different drug rehab SEO guide over the internet and effectively use SEO tools to increase traffic and achieve growth for your business.

Users do not want to use a website that is not updated and is slow to load. They will move on to another site, and you will lose one more person who could have been your customer. Google is getting better recognizing such websites and does not put them high in the rankings if they are not trustworthy and not maintained. It would help if you focused on the desire to show the best results when you are optimizing your website so that users can have a better experience. You can use different techniques to make your website attractive so that users can easily access the information that they require and come back to your site in the future.
Optimize for Voice Search:
Often when using SEO for their website, people tend to forget the importance of Voice Search. Around 25 percent of U.S adults owning smart speakers, the importance of voice search is increasing. There is a massive difference between how text search and voice search works. If you are still not clear, a text searcher may try "cat diet" while a voice searcher may say, "what do cats eat." See the difference; this allows you the chance to increase traffic since voice searches are usually not specific, and your website will have a higher chance of generating traffic. You can use long-tail keywords so that you can attract organic traffic to your site, which is what you intend to achieve. Another benefit of voice searches is that it will attract local customers to you since people tend to use voice searches when they want a product or service immediately, and if you are present within their vicinity, they will come to you.
Make it Smartphone Friendly:
Another thing that people do not take into account is that they do not optimize their site to be accessible by cellphones. The majority of online searches are through cellphones, so if your website is not available, you are missing out on substantial traffic that could have become potential customers. While optimizing your website, you should design it first for cellphones so that you are not missing out on traffic. A cellphone is far more convenient to use, and people generally look for products on their phones rather than using their laptops. Hence, your focus should be on improving the mobile experience so that people are attracted to your site.
The ranking of the webpage is influenced significantly by the topical relevance of the page and the search query. Google tends to rank sites that use Expertise, Authority, and Trust (E.A.T). It results in using topic clusters crucial for driving more traffic. A topic cluster consists of pillared content and clustered content. Pillared pages are linked to clustered content to access more detail about specific topics that share the central keyword theme. You should select the most researched keywords to create a compelling topic cluster.

Using backlinks is essential for the ranking of your website. You can use guest posts as a strategy to link your site on other pages that will allow users to enter your website. Building links from high traffic websites will let you get organic traffic, which will improve the credibility of your content. It would be best if you targeted those sites that are authentic and reliable to use guest posts to access reliable traffic. You can also create alliances with authors so that they can refer to your website to allow users to improve their experience.
Conclusion:
There are several ways to direct traffic to your website as well as SEO tools to grow your small business. However, you should be open to try different techniques and experiment to find out the way that works for you the best. You give the SEO strategy that you use a fair chance by following the whole process. Although there are different advantages to using other techniques, you will learn it best through personal experience. Whenever you use SEO to generate traffic and it works, stick with it, and improve your website.