Keys for Developing your Marketing Funnel and Customer Journey [Infographic]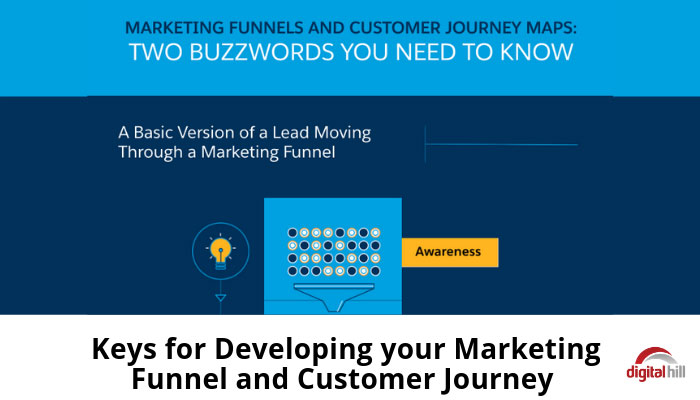 For those who haven't spent a ton of time in sales or marketing, the terms marketing funnel and customer journey may mean the same thing. Even some people who are in-depth in their knowledge of business processes may not understand that, although these terms are related, they are in fact quite different.
Marketing Funnel
Let's start with the marketing funnel. The first thing to realize about this is that it is a description of something from the company's point of view. They look at customers in an evolving way as they turn from leads to more concrete possibilities. At the top of the marketing funnel, there's a whole mix of possibilities. Some of them have more interest than others, and some have more knowledge than others. In other words, not all are qualified as leads in the same way.
What else do you need to know about this and customer journeys? This graphic explains it. Thanks to the folks at Salesforce for this insightful infographic.  Want to easily build your own infographics?  Use the infographic creator from Visme!