Learn How One Global Company uses WordPress to Communicate Worldwide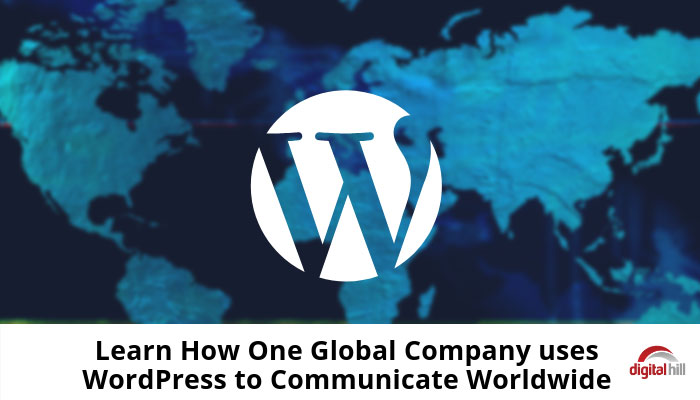 If you're asking yourself "Why use WordPress?" then you've come to the right place. Pondering this question proves that you've researched or heard about WordPress from a colleague, but this doesn't mean that you've checked out the many and varied features in-depth. Continue reading and learn why WordPress is the top website building software and content management system in the world. Here's how one company uses WordPress to communicate and do business worldwide.
Next Level WordPress Capabilities
Robust Language Translation Tool to Communicate Worldwide
With WordPress and the right plugins, it is straightforward to translate content into numerous languages. People from all over the world rely on WordPress, thus the need to make the platform available in different languages. This way, people from various backgrounds and countries can use it easily without encountering language barriers. For example, we built in and added language translation tools into the Chore-Time Brock (CTB) website that enables the website administrators to export site content to translators who translate it. The translated content can then be imported, and the site admins have the freedom to choose when the language goes live.
Multiple Unique Templates for Pages
The homepage is the most crucial part of any website. It is the first thing visitors see when they visit your website. Your homepage should be versatile and should encompass all the key elements relating to your business objectives. A custom WordPress site gives you the freedom to modify your homepage to suit your business needs. As well as to create unique templates for other key areas of your site. With WordPress, you have the capability to set up multiple, unique layouts and options. Such examples as you can find on the CTB site in the Brands, Markets, and About areas.
Flexibility and Adaptability to Suit Changing Needs
It doesn't matter what type or size of business you have, a custom WordPress website can suit all your business needs. Initially, WordPress was mainly used by bloggers and publishers. Now it's the leading choice for both complex multinational corporations and simple businesses. By adopting a custom WordPress site, you enjoy the flexibility of tailoring your site to meet your changing business needs.
Improved User Interface
As a business owner or marketing manager, you do not need technical expertise to navigate through your site. The reason is due to the great user interface and tools offered by WordPress. You'll have an easy to navigate website as CTB has. Your site admins can enjoy an easy to manage and intuitive dashboard with all the features needed to customize your website. You can capture your product brands, company profiles, and career opportunities. Furthermore, company social media links and upcoming news and events can be accessed and managed all in one place.
Numerous Media Types Supported
While using your WordPress website, you will not come across pop up messages informing you that certain file types are not supported. It's also easy for your site to be accessed from various mobile devices. You can see it in action at the CTB website on both your PC and iPhone. Note that you can seamlessly access all videos, images, audios, and documents on the site. Whether your site deals with common file types or rare and obscure file types, WordPress supports them.
Themes and Plugins to Expand and Scale-up Your Website
A custom WordPress site will give you the ability to expand and scale up the features to suit changing customer demands. Using themes and plugins, your site admins can alter the functionality of the website. Thus making it more user-friendly and suited to your business as it grows. Not only can you get complete control over your website, but also enjoy future updates, security advances, and a global ecosystem of tools and add-ons that can benefit your business.

 Visit the CTB website to see how they use WordPress to communicate worldwide. Test it in action and then contact us to discuss how WordPress can help your business grow.