Best WordPress Plugins Your Business Website Must Have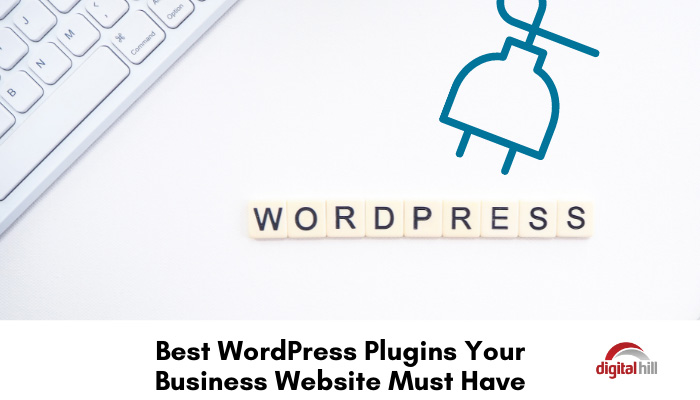 WordPress has made it incredibly easy to build blogs and eCommerce platforms. Not only is WordPress easily accessible, and simple to use, it also offers a manageable content management system. Many people also use WordPress simply due to the endless plugins, themes, and extensive support. Typical WordPress plugins can turn your otherwise normal WordPress site into a versatile, customized platform.
Installing the best plugins can make your website faster, improve site security and increase traffic. However, you shouldn't overdo it, as installing too many can slow your site down. Additionally, similar plugins can also cause conflicts, so be aware of what you install. That said, below are some of the best WordPress plugins your blog or eCommerce store should definitely have.
1. Yoast SEO
To ensure that your website content is accessed by as many people as possible, you need effective SEO. SEO or Search Engine Optimization allows you to optimize your site content or uploads in a way that Google easily understands. Fortunately, you can easily build SEO-friendly pages on WordPress, thanks to Yoast SEO.
Furthermore, the plugin offers extensive and comprehensive solutions for on-page SEO. Thereby ensuring valuable traffic is directed your way. You can easily add Meta tags, generate sitemaps, and tweak your site posts to make them top search engine results. Other key features of Yoast SEO include;
Optimizing keywords, key phrases, synonyms, and related keywords
Providing updates according to changes in Google algorithms
Suggests internal links
Makes it easy to create 301 directs
Checks content readability status
Page preview on social media
2. Gravity Forms
Contact forms are a must-have for any business website, as they provide a channel for your customers to contact you. Moreover, Gravity Forms is a user-friendly WordPress plugin that can be used to generate contact forms, online order forms, payment forms, surveys, polls, and any other type of form with few clicks. Additionally, the plugin can also integrate with payment and marketing platforms.
Key features of Gravity Forms include;
Having pre-built contact form features
Actives geolocation option to capture user's location
Smart logic that displays and hides form section according to user behavior
Polls and survey functionality that analyzes user response
3. WP Rocket
WP Rocket is an excellent WordPress plugin for speed optimization. Many are unaware that WordPress sites exert a lot of pressure and strain on servers. Therefore increasing the risk of your web server crashing. Fortunately, you can avoid such unfortunate occurrences by installing the WP Rocket plugin to ensure that your website loads faster.
As the name suggests, WP Rocket is designed to increase website speed and performance. Websites without this plugin often wait for visitors to request a specific web page before saving it to cache. However, with this plugin, the site automatically builds your web cache, immediately boosting performance.
4. Wordfence Security
Interestingly, WordPress websites because of their massive use, are at times a target for hackers and cybercriminals. This is likely because it is the most popular content management system in use. However, just because WordPress is a top target doesn't mean your business website should fall prey.
A comprehensive WordPress website security should include server-side protection, an SSL certificate, and a firewall. That aside, you should also install a security plugin, particularly Wordfence Security, which addresses WordPress-specific issues. The plugin is easy to install and comes with the following security measures;
Brute-force protection
Database backups
Strong password management
Monitors file changes
Conclusion
In summary, plugins make it easy to create an overly versatile WordPress website with unmatched functionality, performance, and security. While you can explore from the endless WordPress plugin library, the above options are essential plugins that improve your website's functionality. Other essential plugins to consider include Monster Insights, Akismet, WP Legal Pages, Optinmonster, and WooCommerce for eCommerce platforms.