What to Look for in a Social Media Management Tool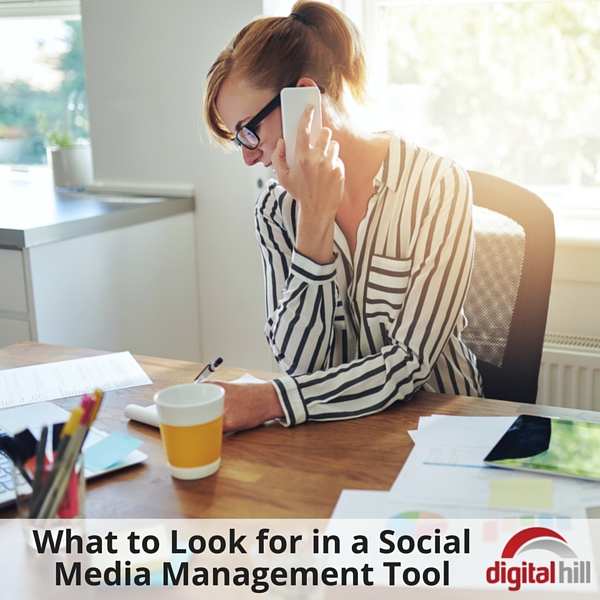 A social media management tool is an important marketing tool for many small businesses. It can help businesses become more efficient and successful in marketing through the rapidly changing world of social media. Many tools and platforms exist, so the challenge is finding one that will work best for your business.
Let's take a look at what you should be looking for when choosing a management tool for your social media marketing strategy.Social Media Pro Styler Liz Azyan shared some of her tips for choosing social media management tools.
Why use third-party platforms over apps?
Social media management works like a business. If all of the business' departments are working separately, the business won't be able to reach its goals. Using separate social media platforms for management will have the same result. You won't be able to reach your marketing goals or even know if you are progressing toward those goals. The first step for social media management is to know your goals and find a management platform that will work toward those goals.
Strategic thinking becomes simpler with one tool and allows you to quickly find what works and what doesn't. These tools can bring together data and give you the numbers in one place, so you're empowered to reach the goals you set.
Are there disadvantages to using management tools?
Using Facebook or other platforms for yourself is different than using a management tool. It's like the difference between seeing Sweden on TV and visiting the country yourself. When you visit Sweden, you experience the country and feel the snow for yourself.
There's a similar difference with management tools. Social media tools can help, but they don't give you a firsthand social media experience in the way a native app can.
What should people look for in management tools?
A challenge that many people face is consistently providing high-quality content. You can easily fall into the trap of just sharing things without even thinking. But sharing without strategic thinking can be harmful in the long run.
Tools that help you find quality content based on your strategy can be very helpful. Tools can also help you stay up to date on trends, breaking news and popular hashtags, which can be very helpful for your marketing strategy.
Other things to look for:
Data Reports
Photo Integration
Strategy Implementation
Multiple accounts and platform capability
Engagement
Balanced access tools
Update social media
Some of the most popular tools:
Buffer
Digital Matchbox Pro
HootSuite
Sendible
SproutSocial
Tweet Deck
The most important thing to remember about management tools is to find the tool that works for you. Others may say a tool is the best, but that doesn't necessarily mean that it is best for you. Find the features that are most important to you, and find a tool that matches your needs.
Here's the full blab with Jessika and I. Enjoy!
Remember, you can join Jessika and I live on Blab every Tuesday afternoon at 4pm for Magnet Marketer Blab videocast online.