Master's Design Build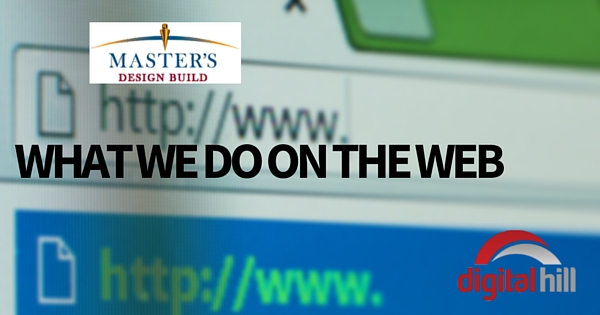 Post #2 in our What We Do on the Web Series
Digital Hill is excited to announce the launch of the new responsive website redesign for Master's Design Build of Hatfield, PA.
Their new website showcases the masterful work they do in additions and remodeling. Master's Design Build needed a new high-end look on the web and that is exactly what we gave them.  Some of the things we did include:
Integrating their new branding
Adding a powerful CMS (content management system) so they can add and edit pages on their site
Implementing a robust photo gallery
Created and managed for them a marketing strategy on their blog resource center and with re-targeting web visitors with Ad's on Facebook.
Please take a moment and check out the new high end responsive website redesign for Master's Design Build!
Who is Master's Design Build and What Do they Do?
Master's Design is "an Award winning re-modeler serving the greater Philadelphia suburban area."
The Master's Design Build Group is a full service Design Build Remodeling and General Contractor located in Hatfield PA on the border of Bucks County and Montgomery County.
Led by Owner and President, Brian J. Martin, their team has the vision, knowledge, and expertise to ensure that their clients new Kitchen, Bathroom, Basement, Addition, or Outdoor Living Space is created with excellence all the way from Design to the final walkthrough. Listening to the unique tastes, personalities, and preferences of their clients, they create beautiful, warm, and welcoming spaces that make them eager to come home at the end of the day.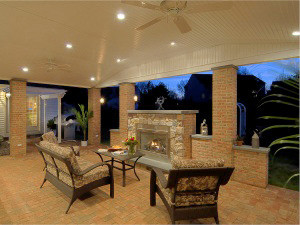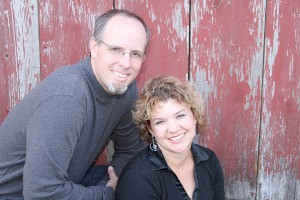 Let's Dig into this High-End Website Design
The main reasons that Master's Design Build came to Digital Hill is because they needed a website that showed who they truly were, as a company.  They needed to set themselves apart from your average remodeler and showcase their makeover capabilities. Master's Design Build, builds to the highest quality and they needed a website that embodied the same high-end and high quality expectations they have for themselves and that is exactly what Digital Hill give them! The areas that Master's Design Build had the biggest pain points were that there old website didn't portray the high-end service they provide, as clearly shown in the image below.

Photo Gallery
Another area Master's Design build needed was a robust photo gallery, because customers are much more inclined to view several different photo galley's than they are pages with content/text, which we will go into more detail about later. The photo gallery is what leads us into their third biggest pain with their old site, they were having trouble being found online, so we developed a digital marketing strategy. The digital marketing strategy's main goals was to help increase site traffic, by increase the amount of content on their website and though various forms social media marketing. Let's take the three main pain points that Master's Design build had with their old website and break each one down and how we healed all pains and developed a high-end website that Master's Design Build is proud to show off.
High-End Website Design
Robust Photo Gallery
Digital Marketing Strategy
High-End Website Design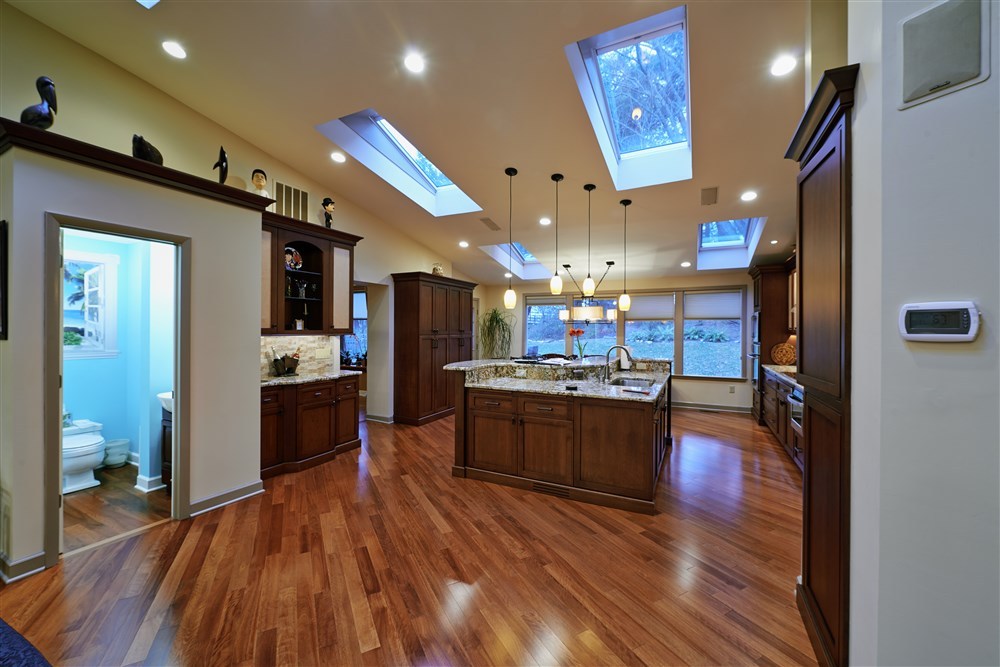 When looking for a builder, you don't want an average company to come in and do work on your home, which is more than likely your largest investment, you want a company with a proven track record for building and creating the best spaces around. Well, Master's Design Build thought the same thing about their website, they built high-end, so why shouldn't they have a high-end website that clearly portrayed the high-end building they offer their customers. After several meetings and mock designs Digital Hill and Master's Design Build landed on the perfect layout to show off who they really are, so if you haven't yet, go take a look now.
Robust Photo Gallery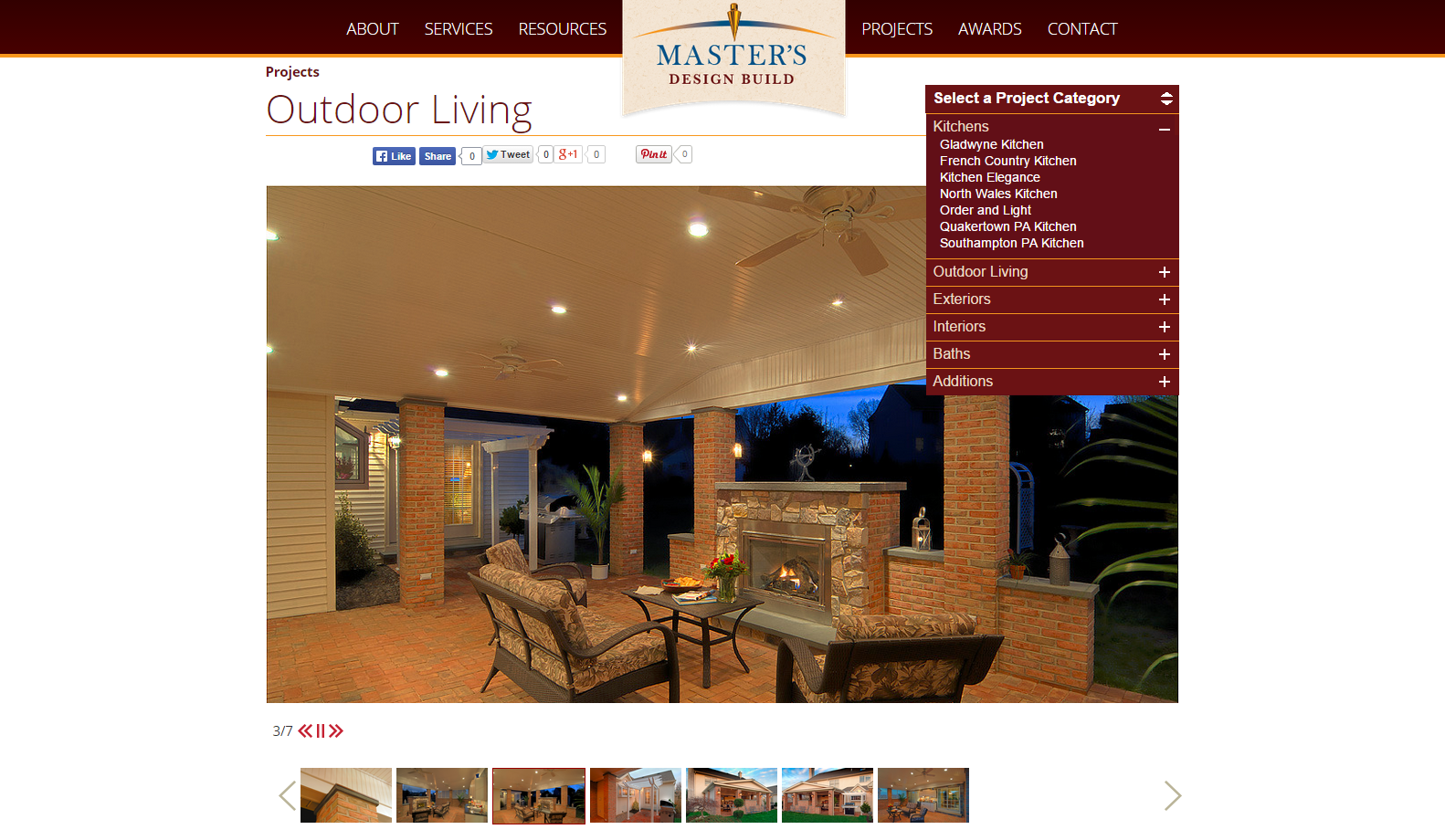 In today's technologically advanced world, people are consumed and bombarded with information and advertisements almost every minute of everyday. So, how do you quickly get a potential customers attention quickly? Photos! Lot's of high quality professional photos that show your companies quality of work. According to the National Association of Realtors, "professional photographs were found, on average, to be viewed 61 percent more online", so a robust photo galley of professional photos, really helps Master's Design Build stand out from their competition. It also clearly, displays the high-end work they do for every customer of their's.
Digital Marketing Strategy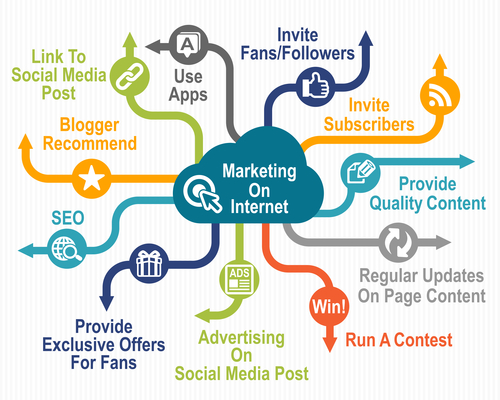 As we mentioned above, it seems now a day's everyone is short on time, so the old saying "content is king" isn't as relevant today as it was 5 years ago. Today visual content is king and this allows people to quickly look over a website or article and decide if it's worth their time. Visuals are processed 60,000 times faster than text content that use visuals get 94% more views. According to HubSpot, "Photos on Facebook Generate 53% more Likes than the average post… photo posts attracted 104% more comments than the average post, too." This is why if you check out Master's Design Build's Facebook page you will notice over 90% of their posts are photo driven.
This is the kind of information we make sure our clients understand, so for Master's Design Build we were asked to help develop a Digital Marketing Strategy. To reference back to the old saying, "content is king", this still holds on in the Search Engine Optimization (SEO) world a little bit, which is why having a resource center or blog is a great idea. Not only will your customer find the information you post in your resource center helpful, if they choose to read, it proves to Search Engines such as Google that you are updating your website with recent relevant content!
One area of the marketing world that is necessary for all businesses is social media, mainly Facebook, in case you didn't know, it's the largest public human database in modern human history! So when developing a Digital Marketing Strategy, using Facebook is a pretty much a good idea. If you would like to learn more about how to develop your own Facebook Ad campaign, check out this article we developed to help you with your targeting your custom Facebook announced, or if you want to sit down with us and learn more about how we can help you, give us a call at (888) 537-0703!

Powerful websites and digital marketing, it's what we do at Digital Hill!
If you or a business you know needs a high-end professional, responsive website, please contact Digital Hill and request a free quote!  We make the web work for Goshen, South Bend, & Michiana and the world (in this case it was in Pennsylvania)!