Shipping and Fulfillment for E-commerce Stores
[fusion_builder_container hundred_percent="no" equal_height_columns="no" menu_anchor="" hide_on_mobile="small-visibility,medium-visibility,large-visibility" class="" id="" background_color="" background_image="" background_position="center center" background_repeat="no-repeat" fade="no" background_parallax="none" parallax_speed="0.3″ video_mp4="" video_webm="" video_ogv="" video_url="" video_aspect_ratio="16:9″ video_loop="yes" video_mute="yes" overlay_color="" video_preview_image="" border_size="" border_color="" border_style="solid" padding_top="" padding_bottom="" padding_left="" padding_right=""][fusion_builder_row][fusion_builder_column type="1_1″ layout="1_1″ background_position="left top" background_color="" border_size="" border_color="" border_style="solid" border_position="all" spacing="yes" background_image="" background_repeat="no-repeat" padding_top="" padding_right="" padding_bottom="" padding_left="" margin_top="0px" margin_bottom="0px" class="" id="" animation_type="" animation_speed="0.3″ animation_direction="left" hide_on_mobile="small-visibility,medium-visibility,large-visibility" center_content="no" last="no" min_height="" hover_type="none" link=""][fusion_text]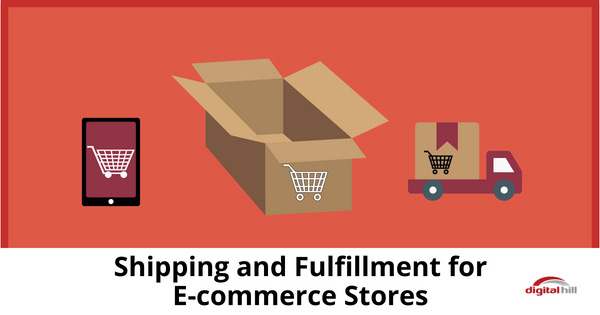 One of the great parts of having an e-commerce store is you don't have to worry about managing a physical location and the cost that comes with it. The downside is everything you sell has to be shipped. Fulfilling and shipping orders can be a bit harder than it looks. If done incorrectly it can lead to increased business costs and angry customers. Understanding the basics of shipping will keep you in your customer's good graces and making a profit.
Shipping And Filling Orders
1. Shipping Zones
To simply, a shipping zone can be your local area, domestic (nationwide), or foreign destinations. How and where you're shipping your orders changes the overall cost. If most of your business is local, you might want to consider offering free shipping. Nationwide shipping can be handled by standard flat rates, real-time costs, or specific charges based on shipping options such as standard delivery vs. overnight.
2. Product Dimensions
When calculating shipping costs, two other key factors help determine the cost. First, is the dimensions of the shipment itself. Your products should be properly packed and not over packed, i.e., don't put shipments in over large boxes. That drives up shipping and material cost. Second, is the weight of the product. It's important to know the weight of each product! Naturally very heavy shipments cost more to deliver. As well, uniquely shaped items also can incur higher shipping costs.
3. Cost Calculation Methods
There are several different approaches to charging for shipping. Some companies offer free shipping. The thought is that the increase in the cost of doing business is more than made up by increased sales.
Another method is to use real-time cost through your e-commerce platform and listed prices for various carriers. While this sounds good there can often be a discrepancy between the shipping cost the software calculates and the actual cost of shipping. Finally, many companies charge a flat rate which reduces calculation complexity and helps prevent under or overcharging. Flat rates are very useful if you sell uniform products or if your orders tend to be in a specific weight range.
4. Shipping Options
What you charge customers for basic shipping involves a lot of factors. In addition, you have to calculate for any optional features. Now optional shipping features isn't a requirement but they can increase customer satisfaction and make the shipping process far safer and easier. Consider offering things such as shipping insurance, tracking (not every type of shipping has this) and signature requirements upon delivery. This not only makes for happier customers but also protects you from returns and less than trustworthy buyers.
5. Packaging
Don't forget about the packaging. There are a variety of packing options available such as padded envelopes, small boxes, foldable mailers, larger boxes, side loaders and more. With packaging, the critical consideration is finding the right size or container for the products you sell. Boxes are a good general use packaging material but specialized mailers such as poly mailers can be used for products such as clothing, undergarments or any product that can't be broken by rough handling.
If you're thinking of opening an e-commerce store you should look into the shipping and packaging early on and determine what your needs are and what the process will be. Sometimes these costs can be excessively high for the price point at which you want to sell.
[/fusion_text][/fusion_builder_column][/fusion_builder_row][/fusion_builder_container]