Successful Local Facebook Marketing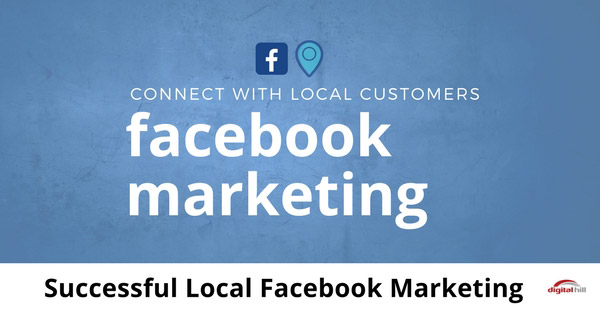 Facebook is a powerful platform for promoting your local business. With a combination of tactics, you can bring in new customers, grow your Facebook following and expand your reach to new audiences.
Engage With Your Followers
The first tip is simple. Respond to your followers when they have questions or tag you into a conversation. You can't have a good rapport if you rarely connect with your customers. Keep it professional but lean towards casual language. You want to come off with authentic, rather than like a bot.
Encourage Reviews
Reviews are a great way to let your followers know what customers think of your products and services. Facebook Pages have a handy review feature. People can leave their feedback about your business right on the page. Take a screenshot of reviews you get from other online sources and post them to your page. To get more reviews let your customers know where they can review you. They may not realize they can give you feedback on your Facebook page.
Get Involved in the Community
Are you involved with local companies and events? When people look for local businesses, they want to choose their neighbor. You live in the community, so take the opportunity to get involved and get known.
Use Facebook's event feature to coordinate events at your storefront or look for events to participate in. Reach out to other local businesses and partner up for giveaways or other incentives. Get involved with local charities and organizations that mirror the values you hold as a company.
Sell Products Through Your Facebook Page
Sometimes local customers don't have the time to come to you to buy. Set up an eCommerce section on your Facebook page and offer your products and services directly through the social network. These customers may not go to your website, but they're already on your Facebook page. It's seamless!
Create and grow a Facebook Group
Develop your social media community more by creating a Facebook Group as a companion to your page. Conversations work really well in a group. Groups work well for customer service. Talk and converse with your customers about your products and services. In addition, cover community topics for your local area too.
Let In-Person Customers Know About Your Facebook Page
People don't necessarily assume you have a Facebook page. You need to let them know about it. Make sure to display your Facebook page in your store, and include your pages and groups in all online business listings.
If you aren't getting enough out of your local Facebook marketing efforts, put these tactics to work for you.