Marketing with Instagram keeps getting easier and more profitable. In this post, you will learn new Instagram features that help businesses.
With the right tactics, you can turn Instagram followers into paying customers. Here's what you need to know to get started.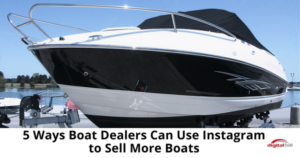 Boat dealers are always looking for new ways to get the word out about their products. Improve sales by using Instagram to sell more boats.