Today's Success Formula for Facebook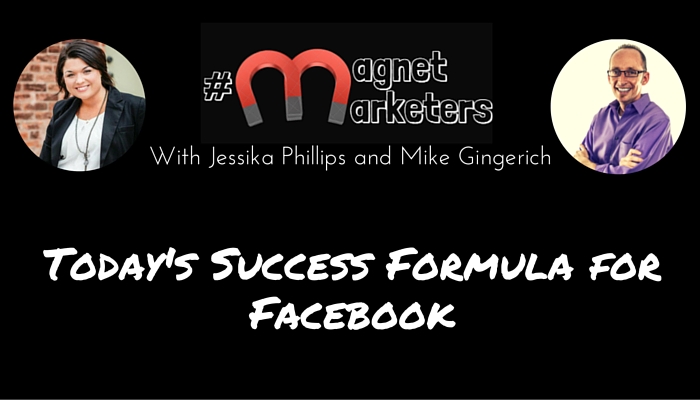 According to a recent Pew Research study, nearly 75% of all online users maintain at least one social media profile. Of these social media networking sites, Facebook is by far the most popular, and it now boast a membership of over one billion users. What might surprise you is that Facebook is not just for the younger generation. In fact, membership is spread fairly evenly across all age levels.
For a business owner, Facebook is more than just a social media site, it can be a powerful marketing tool when used correctly. In fact, Facebook can provide an effective method of expanding your customers reach and generating leads. Due to this effectiveness and large audience, it's crucial for every business to maintain an active Facebook profile.
Create a Profile
The first step is to create an official Facebook page for your business. It's important to complete all sections of your Facebook profile and always provide a link back to your company website. Once your company's official page has been established, it's equally important to remain active. Keep in mind, that active Facebook users will like a hundred or more different businesses. Adding posts to your Facebook page on a regular basis is the only way customers will see your page. You should plan to add some type of content to your page at least once a day, if not multiple times per day.
Successful Facebook Marketing
Millions of status updates and comments are added to Facebook every day. Your posts must stand out from the rest and grab the attention of your audience. You can do this by creating fun and entertaining posts that are both a resource and educational. Videos and images are extremely popular on all social media networks, and should be integrated into your Facebook marketing strategy. Unlike some types of direct marketing, Facebook marketing must focus on building a relationship with the customer versus just making a sale. You want to engage with your online audience and provide a platform where they can easily engage with you.
Facebook Paid Advertising
Any successful Facebook marketing strategy will include the use of some form of paid advertising; Boosted Posts are the easiest and most affordable, Ad Manager (more complicated), and Power Editor (more complex). The good news is that Facebook offers affordable paid advertising solutions that will fit into your company's budget. Another benefit is that Facebook allows you to customize who sees your ads. You can target a specific demographic that's most likely to purchase your goods or services.
A comprehensive Facebook marketing strategy will allow your company to reach a larger audience instantly. The format allows you to promote sales or introduce new products to your entire audience in just minutes. It is also easy to set up and well worth the time and money.
Here's the full blab with Jessika and I. Enjoy!
Remember, you can join Jessika and I live on Blab every Tuesday afternoon at 4pm for Magnet Marketer Blab videocast online.