Top Tips to Boost the Visibility of Your Small Ecommerce Firm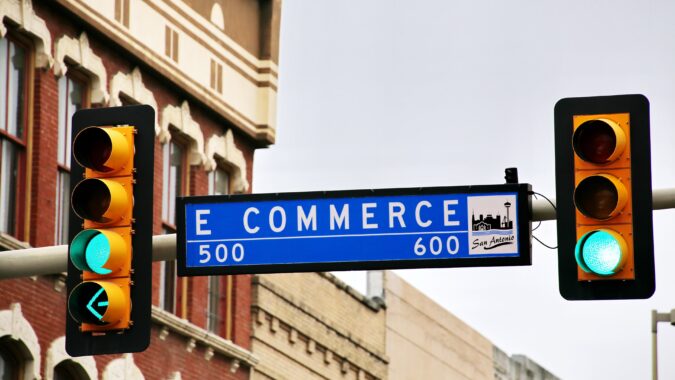 The ecommerce sector has experienced a rapid growth rate in the last decade. Thanks to the abundance of home internet connections and smart devices, millions of consumers now shop online and are fully prepared to make purchases from international companies, provided that the goods are of sufficient quality and can be shipped quickly to their homes. This is great news for entrepreneurs who wish to set up a small ecommerce firm, as there is likely to be global demand for their products and services if they can produce an offering that becomes popular. However, the main drawback to the rise of ecommerce is that new firms are competing in an increasingly crowded global marketplace. One of the hardest things for any ecommerce company to achieve is to gain brand recognition and be highly visible online. In this article, some top tips will be discussed that allow your small ecommerce firm to become more visible online by using the latest marketing, IT and web search optimization techniques.
Targeted marketing on social media channels
As a first tip, every ecommerce company should recognize that targeted marketing campaigns on social media channels can be one of the most effective ways to become more visible in the online marketplace. Social media platforms such as TikTok have over 1.6 billion regular users, many of whom will log onto the site on a daily basis. Their interests on these sites and the content they consume will vary considerably. It is important for ecommerce firms to create short but memorable adverts and promotions on parts of social media sites that appeal to their target market. Ideally, these will have a backlink that takes the viewer directly to the product web page of what is being promoted so that clickthroughs can be effectively converted into sales.
Suitable IT infrastructure
In ecommerce, it is of paramount importance to have suitable IT infrastructure. This is used to build and develop your website and run a wide range of applications (including analytics plugins and other information-gathering software). A fast and reliable internet connection will be needed for the wide range of online tasks that are needed to develop your site and interact with your customers. If you find that your internet download and upload speeds are limiting your productivity and making it difficult to run a range of cloud-based applications effectively, it is wise to consider upgrading your internet connection. If your ecommerce business is based in Florida, search online for Frontier business internet to enjoy improved internet speeds and reliability. Many fiber internet providers offer download and upload speeds that are far improved on older broadband connections. This can help you work with improved productivity on all your online applications. If you use your own server for the website, this will also improve the user experience on your site. 
SEO best practices
As a brief final point, obeying SEO best practices can dramatically improve your visibility online. SEO best practice includes creating web pages that load quickly, contain authoritative and professionally researched content and are easy to navigate on a wide range of devices (such as tablets and smartphones). Put simply, you will rank higher on organic searches if your website is well-designed and obeys the current rules of SEO. Ranking higher on searches will increase the likelihood of your potential customers finding you and making purchases from your site.