Use Instagram to Promote Your Website
[fusion_builder_container hundred_percent="no" equal_height_columns="no" menu_anchor="" hide_on_mobile="small-visibility,medium-visibility,large-visibility" class="" id="" background_color="" background_image="" background_position="center center" background_repeat="no-repeat" fade="no" background_parallax="none" parallax_speed="0.3″ video_mp4="" video_webm="" video_ogv="" video_url="" video_aspect_ratio="16:9″ video_loop="yes" video_mute="yes" overlay_color="" video_preview_image="" border_size="" border_color="" border_style="solid" padding_top="" padding_bottom="" padding_left="" padding_right=""][fusion_builder_row][fusion_builder_column type="1_1″ layout="1_1″ background_position="left top" background_color="" border_size="" border_color="" border_style="solid" border_position="all" spacing="yes" background_image="" background_repeat="no-repeat" padding_top="" padding_right="" padding_bottom="" padding_left="" margin_top="0px" margin_bottom="0px" class="" id="" animation_type="" animation_speed="0.3″ animation_direction="left" hide_on_mobile="small-visibility,medium-visibility,large-visibility" center_content="no" last="no" min_height="" hover_type="none" link=""][fusion_text columns="" column_min_width="" column_spacing="" rule_style="default" rule_size="" rule_color="" class="" id=""]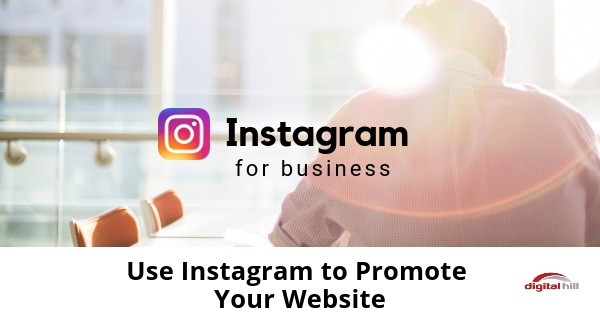 Social media has made visual storytelling mainstream. Photos are shared quicker and more than text content. Given this trend, it makes sense for businesses to use image-based content for online marketing.
About Instagram
Currently, Instagram is the most popular photo-sharing platform with one billion active monthly users. Download Instagram and install on your mobile device to share their photos with the world. Users can also connect their Facebook, Twitter, and Tumblr accounts to publish their Instagram posts on those platforms simultaneously.
Users can use filters, upload in batches, add locations, tag fellow users, and add hashtags. After posting, the hashtags become clickable; once clicked, all other images with the same hashtag are displayed, provided the originating account is set to public.
Instagram for Marketing
Instagram makes it simple to reach out to existing and potential customers because of the number of users as well as hashtag functions. Here are some ideas to try:
Post photos of products
By adding new photos of your projects, products, and services, you showcase your business. Make sure to post regularly to maintain a consistent presence in your follower's feeds. If you don't have time to consistently post, consider using a service to help manage your account, such as Growthsilo, read about Growthsilo here to learn more.
Add hashtags
A good way to be found by your target audience is to use the hashtags popular within your industry. Whenever you upload a photo, add the relevant hashtags already in use on Instagram. Then add a hashtag that's unique to your business or to a specific campaign you're running. For example, Visa used #TeamVisa during the 2018 Winter Olympics whenever they posted stories about the athletes who are part of their Team Visa sponsorship program. Because Visa was also the official payment technology for the Games, the hashtag served a double purpose of showcasing the company's athletes and services.
Reinforce branding
Aside from posts about your business' offerings, you can give your followers a glimpse of into your company's culture and vision. Share photos of employees on the job, the stages of ongoing projects, the interiors of your office, or the behind-the-scenes of events your team attends. Putting faces to your company's name will make your followers relate to your business on a more personal level.
Hold a contest
An interactive contest that requires follower participation is a good way to get user-generated content for your business. Ask your followers to post a photo using the contest's theme, the hashtags you provide, tag your business and tag their family and friends. Voila! You'll not only have instant content, but you'll also have more content without much effort on your part after setting up the contest.
To get more followers, make sure the prize is appealing to your target audience. For example, if you're a fashion retailer, a gift certificate for your shop will attract more potential customers than a cash prize. For a wider reach, set up and host your contests on your business' Facebook fan page using tools like Tabsite.
As a fast-growing social network that is still gaining steam rapidly, this could be a good time for businesses to jump in and get established before extreme competition rises. It's as simple as uploading photos from your mobile device! Consider a company Instagram account for your business as a tool to connect with potential customers.
[/fusion_text][/fusion_builder_column][/fusion_builder_row][/fusion_builder_container]