What is SMS Text Marketing and Why You Should Consider It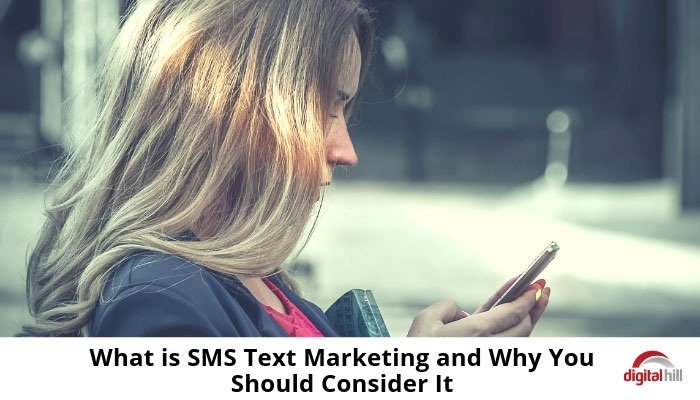 As a digital marketer, you're marketing and advertising your business through various lead generation channels. SMS Marketing is another way for businesses to reach a highly targeted audience. Text messaging is quickly emerging as one of the most reliable ways for businesses to get in touch with their customers. People want to be able to communicate in a quick, convenient way. This marketing channel gives you the opportunity to directly reach your customers on the devices they carry with them all day.
What Exactly is SMS Marketing?
SMS or text marketing is a technique that involves spreading promotional messages that appeal to users on mobile devices. It's a tried and true inbound marketing technique. Furthermore, it lets you share text messages with targeted users who have expressed interest in your business.
To receive text messages, customers are required to text an initial shortcode to opt-in to an automated system. When the digit code is texted, the SMS marketing software automatically stores the user's phone number. The user will then receive a confirmation response as a receipt for opting in. An opt-out code is also included should the user want to unsubscribe in the future.
The primary goal of this marketing strategy is generally to build a database of subscribers in order to make sales, increase customer retention, and build your brand. When implementing close range marketing techniques, using SMS marketing is ideal. With the ability to notify your target consumers of immediate offers without the use of push-notifications. Text messages can also be great to engage your customers by polling opinions or sending reminders for upcoming events. And since text messages are quickly delivered and read, you can set your system up to automatically deliver time-based messages.
There are many ways businesses can use SMS marketing as a tool to reach their customers and clients, whether that is through an online SMS Web Platform or an SMS API. Examples of SMS marketing campaigns include:
Reservation or appointment scheduling or reminders
New products or services
Delivery updates
Company-wide alerts
Urgent alerts
Sending discounts and special offers
Notifications
Important news
Support
Customer service
Basically, a business can do anything they wish with SMS marketing.
Why You Should Consider SMS Marketing
1. High Engagement Rate
SMS marketing has the best engagement rate because it creates greater immediacy and attention than any other marketing medium. Text messages are usually opened and read within minutes of receiving them. And since sending and receiving text messages doesn't require internet, it is a great communication tool to easily reach your customers.
2. Add a Personal Touch
Your customers have a personal relationship with their mobile phones. Once you get permission to talk to your customers, you'll have an immediate, more intimate way to converse with them. For instance, you can use words like "you" and "your" to make it feel more personalized and to keep people interested in your marketing efforts.
3. Trackable Platform
With most SMS platforms, you can monitor and track the performance of each SMS campaign. And since this marketing technique is permission-based, you know exactly who you're texting and can capture highly specific data about your customers. If you can properly integrate SMS marketing as part of your digital and mobile marketing strategy, you will be able to measure the real-time performance of your campaigns with proficiency.
4. It's Highly Targeted
Whether you're engaging customers within your vicinity or sending out a global marketing campaign, SMS marketing is a highly effective way to communicate with your consumers. Majority of consumers are very receptive to interacting through text messages, which makes this a lucrative marketing option for businesses. Just be careful not to annoy your customers with unwanted or continuous texts.
When done correctly, SMS marketing positions your brand as friendly, personable and useful. It can allow your company to communicate with customers and continuously improve your services.