Why Mobile Sites are Increasingly Important for Businesses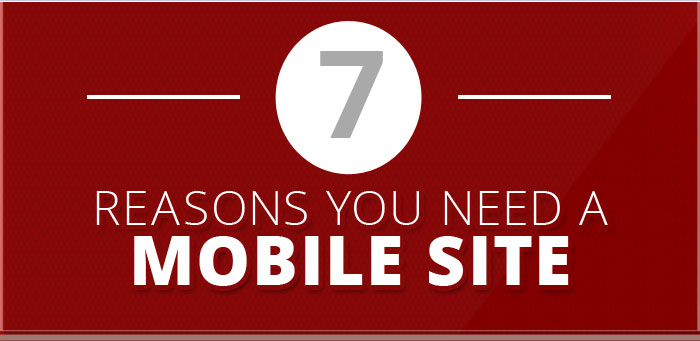 Investing in a mobile-friendly website is one of the best decisions you can ever make. A Mobile website can:
Increase engagement with customers
Increase time spent on your website
Drive up product sales and improve revenue
If you have been thinking of creating a mobile-friendly site, here are compelling reasons why you should do so without further delay.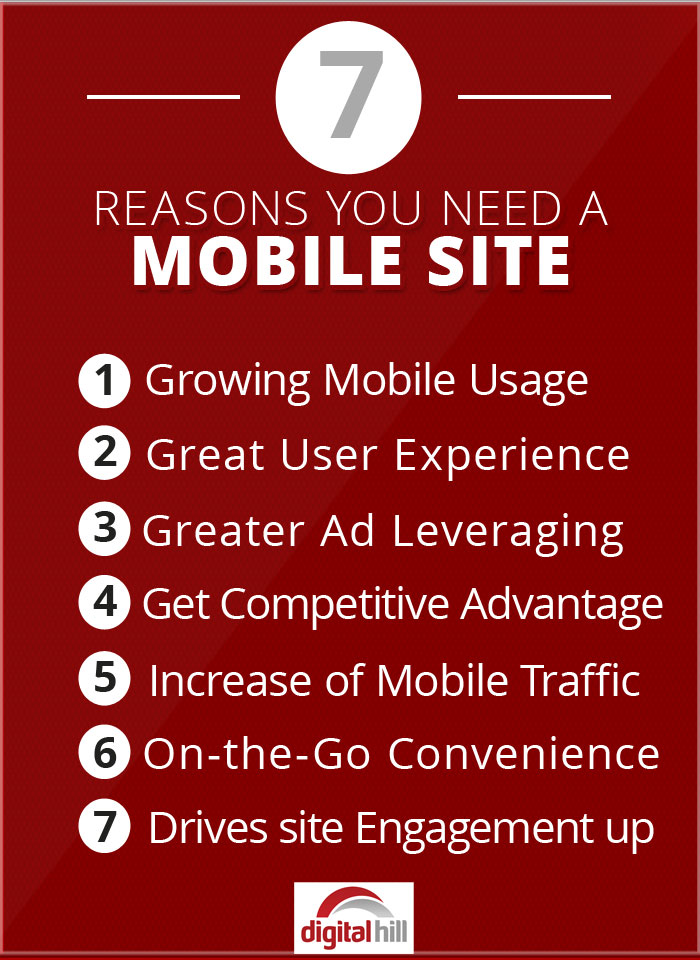 Growing Mobile Usage
Over 285 million Americans have mobile phones.
Of those, 85% of them have their devices within reach around the clock, 7 days a week. Smart Insights, a digital marketing company, believes that mobile internet usage will overtake desktop internet use in 2014. As well, consumer preference for mobile apps ( social, shopping, and email) account for nearly 90% of all mobile media time.
Improved User Experience
Believe it or not, end user experience matters a lot more in keeping traffic on your site than you might guess! Web-savvy consumers yearn for websites that enable them to read, browse, and take action on the go. However, 60% of consumers have encountered problems browsing standard websites using mobile devices.
Investing in a mobile-friendly website will significantly improve the user experience of customers and the overall brand image of your business as well. It shows the visitor that you are serious about giving them a good experience on your site!
Greater Advertising Leverage
Mobile-websites give small businesses greater advertising leverage than conventional forms of advertising. Our Mobile Planet research, a joint initiative by Google and Ipsos Media CT, indicates that 83% of smartphone owners in the US use their devices in-store and before contacting a company. As well, with social networks like Facebook, you can target mobile users specifically to drive them to your website. Since mobile use on Facebook is over 70%, it makes sense that if you drive them via your Ad to your website, you want to give them a good mobile experience there as well! By doing so you stand a better chance of tapping into this growing market and boosting your sales and revenue potential.
Increase Competitive Advantage
Research shows that 1 out of 3 businesses today don't have mobile-friendly websites. Despite the data above, too many businesses have yet to make the move. So, by having a mobile-ready website, it increases your competitiveness and appeal to consumers over competitors without one. You stand a greater chance of generating better leads and engaging customers if you have a mobile-friendly website versus just a standard website.
Growing Mobile Traffic
Mobile traffic has soared as a percentage of all web traffic, and 50% of all local searches are performed using mobile devices. As well, 70 % of all mobile searches result in action within 1 hour. Going by the current trend, it's apparent that there is great future growth potential for businesses that have mobile-friendly websites than those which don't.
Greater Convenience
We live in a fast-paced and highly-mobile world where people desire convenience at their fingertips. Given a choice, many consumers want to be able to access websites on the go without having to wait to get to a desktop or laptop to check what they want. Creating and optimizing your website for mobile devices gives your target audience the convenience they need to access whatever they want, wherever they are.
The Bottom Line:
Mobile-ready websites are integral to the success of businesses. Mobile websites can drive consumer engagement up, increase sales, and boost revenue potential. Forward thinking businesses that have mobile-ready websites enjoy greater marketing leverage, higher conversion rates, and lower bounce rates than competitors. Take advantage of the growing mobile use and the high mobile traffic by ensuring your business has a mobile solution, and take your business to the next level!
Do you have questions on mobile sites? Post your questions below!