Why You Need a Resource Center on your Website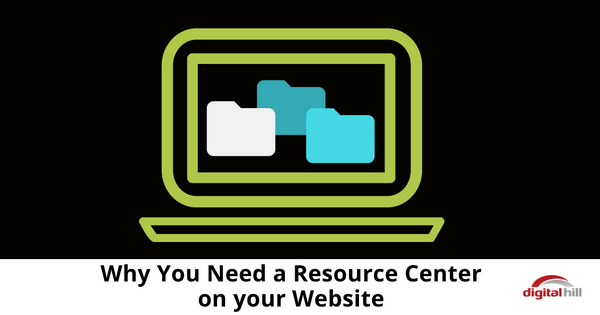 So you have a website. It's got a shiny new design, a few products and pages, a gallery and a few other bells and whistles. You can move on now, right?
Actually, if you want your website to be a real marketing tool, that's dead wrong. There are many reasons your website should be more than a "brochure" taking up space on the web, and why you should have a dynamic business blog or resource center on your website.
It Gives You Something to Talk About
You already know that social media is important to your business marketing, right? But if you don't have anything new on your website to talk about, all you'll say is the same old sales pitch. Sales pitches turn followers off, and fans into lost visitors.
Keep adding more resources and information to your site, and you'll have endless conversation starters on your social channels!
Search Engines Love Active Sites
One of the key metrics Google looks at when evaluating a website for search rank is the freshness of the content. If your site hasn't been updated since 2011, and it's sitting sad and forgotten in some dusty corner of the web, search engines assume you don't have anything worthwhile to say, and the move on to fresher, livelier sites.
Updating your site, even a blog post a month shows the search engines your site is alive, and worth indexing. That means more traffic, and traffic is good. It's that simple.
Potential Customers Love It
The number one thing people look online for is good information. Sites that give the information they need become valued resources. The next time they look for a product or service, they'll head over to the resource they know and trust. It's why Yelp became so big, and why Amazon allows and encourages reviews.
Being a valuable information archive and resource for current and prospective customers almost guarantees your site will be shared, talked about, and visited more than once, and that's how sales happen.
So Many Options
The good news is that when it comes to resources and information on your site, it's not just about blogging or text. Infographics, case studies, videos, even forums where users can ask questions all count, and there are many ways you can turn your website into an information treasure trove, and a marketing powerhouse.
Save
Save