Why You Should Have an Instagram Business Page for Your Business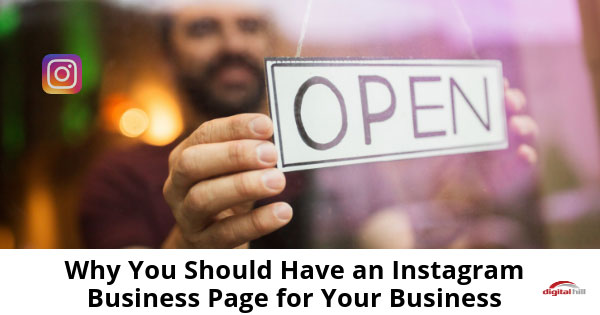 Since Instagram business profiles were introduced in 2016, the question many business owners have asked is if they should switch their business Instagram from the original personal profile to a business account. The data on Thunderclap shows that more than 25 million businesses have already made the switch and more are doing this daily. However, many are still on the fence, worried about the impact it could have on their profiles and the possibility of losing fans and followers.
You don't have to worry. The benefits of changing your account to the business account far outweigh the downsides. Here are just some of the ways you can benefit when you switch to an Instagram business profile;
Access Instagram Insights
Business growth is all about measurement and improvement. You need to track your progress, identify your areas of weakness, and tweak those areas to improve your performance. You need data to identify and address any weaknesses and as per Nitreo.com, Instagram is the best place to find this data.  Among other things, you'll find data on engagement, impressions, brand sentiment, and audience demographics.
It doesn't end there. An Instagram business profile can also be connected to third-party platforms like Sprout Social so you can gather even more data, analyze it, and generate all the reports need.
Run Instagram Ads and Promoted Posts
This is a huge reason to change.  Advertising is a major marketing opportunity, even on social media. Why? Because ads put your messages in front of your target audience when you want! Rather than throw several posts out there hoping that someone will come across them, advertising lets you pick targets and send the message only to those targets, boosting both message visibility and your chances of conversion.
Instagram ads and promoted posts, both accessible to business profile owners only, guarantee enormous visibility and a significant boost in conversions. In fact, Instagram recently announced that revenue from their ads will hit $7 billion in 2018, up from $3.6 billion in 2017. You certainly don't want to miss out on this.
Access Multiple Marketing Tools
An excellent example here is the contact button. Instagram contact buttons allow users to call, email or message you without leaving the app. If one of your fans was scrolling through your products and comes across an item they like, they can ask about the price or features right there, without closing the app.
Another tool that's only available to business profile owners is linked in Instagram Stories. Links are one of the digital marketers' most trusted tools when it comes to driving traffic. One click and the user is browsing your website, sampling your products, and making purchases. Unfortunately, until you make the switch, you can't have links in your Stories.
Take Advantage of Shoppable Posts
Shoppable Posts were only launched in March 2018 but have already proven to be a worthy addition. Businesses begin by choosing photos they'd like to feature. Then tag up to 5 products per image or 20 products per carousel, and add filters as they deem appropriate. When shoppers tap on one of the shoppable posts, they'll see more information, including; product details, pricing, and links to product pages on your website.
This feature too is only available to Instagram business profile owners, which is another reason why you should consider making the switch.
Don't Be Left Behind
Make the switch today and start enjoying these benefits. As you can see, an Instagram business profile not only gives you access to use analytics tools but also opens up doors to multiple tools and features, specifically designed to help grow your business.