Six Ways to Use Instagram Stories for Business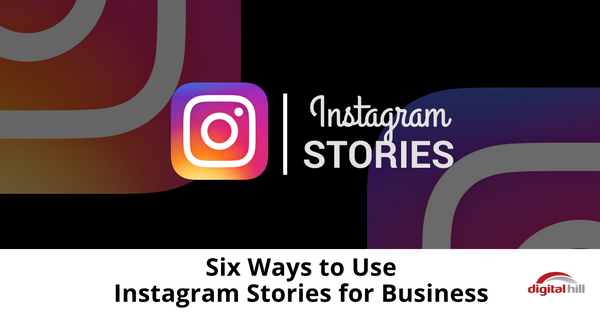 When you think about the ways to use social media for your business, Instagram may not be the first channel that comes to mind. However, with the new feature offered by this platform called "Stories," more and more businesses are hopping on the Instagram bandwagon.
"Stories" provides you the ability to create a string of videos and images that join together and then disappear after 24 hours. This offers you an effective and wide-reaching way to spread a message. Here are some specific ways you can use Instagram Stories for business.
Build Buzz and Create New Content Teasers
Instagram Stories offer a smart way to take your followers or customers behind the scenes and provide them a sneak peek of what's coming in the future. Let them take a look at what is going on that is new or different in your company or take them on a journey to meet the staff in your office. These small peeks into your business will not only help to strengthen your relationship, but also help to build buzz for new campaigns. If you don't have time to regularly post, consider outsourcing your social media. Many companies can manage and maintain your social presence for you, simply check out this in-depth review of Trusy Social to learn more.
Create Short Term Contests and Games
If you want to provide a reward for your followers who remain engaged and active, consider creating a quick contest with Instagram Stories. These represent the ideal way to keep your followers interested and coming back for more. Since the Stories feature only lasts for 24 hours, they have to participate now or risk missing out altogether.
Increase Awareness and Traffic to Other Campaigns
Are you planning to host a Facebook Live Video spot? Do you need a few more people to register for your webinar? Instagram Stories can be used as a tool to remind your followers there is something exciting going on today, and they have one more chance to join in. Creating an engaging image or short video can drive last minute sign-ups and help you get some additional traffic on other social media platforms.
Offer a Special Promo Code
If you are looking for even more ways to reward your active Instagram followers, consider offering them a coupon or discount code that they will only receive if they open your Instagram Story. The fact that the promotion will end in just 24 hours may be the thing that will encourage them to buy now, rather than waiting.
Flood Your Instagram with New Followers
You may wonder how you can gain new followers with Instagram Stories. With this unique feature, you'll have Instagram exclusive content, which is an added bonus for anyone who is following you. You can use this to announce rules for contests and let followers know this is the only way they'll get this information. To get the information on an ongoing basis, they'll have to follow you.
Set Engaging Content Apart from all the Rest
Instagram allows you to see what parts of your Stories generate the highest number of views. If you notice that specific content from the story is more engaging than other parts, you can post it on your Instagram feed for all of your followers to see.
This latest Instagram update has a number of fun ways and new opportunities for brands to engage customers and followers while sharing industry related information. With a bit of creativity and innovation, chances are you can think of a few new ways to promote what your business has to offer.