WooCommerce Users Can Manage the Store from a Mobile App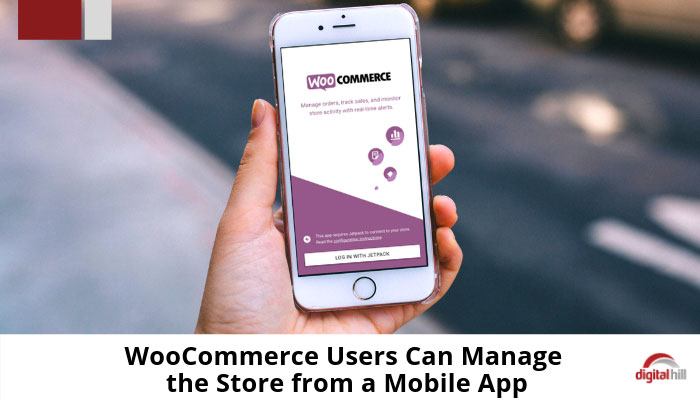 It's official, WooCommerce finally has a dedicated mobile app! Named the "WOO mobile app", the app which was first released in July last year has remained in beta testing for months and was only publicly launched in January.
Better late than never; the official launch means WooCommerce store owners don't have to check their email inboxes every two minutes anymore. In the past, you had to consistently check your inbox and WooCommerce website dashboard to track sales and other in-store activities. The launch of the WOO mobile app means you can keep track of these activities much more conveniently.
If you're wondering whether to jump on the bandwagon, the following is a quick overview of the WOO mobile app to help you make an informed decision.
Key Features and Benefits
When you open the WOO mobile app, you'll be greeted by a super minimalistic dashboard containing just three items; My Store, Orders, and Notifications. These three features are designed to make selling on the WooCommerce platform super simple.
Track your store with ease
Clicking "My Store" reveals three subtitles; Visitors, Orders, and Revenue. Below each subtitle, you'll find accompanying figures. So, for example, under "Visitors," you may find the number 1,200. This simply means that the store has received 1,200 visitors so far.
These figures can be filtered by day, week, month, and year. So, if you want to view your monthly orders just tap orders and then select the month filter.
Conveniently manage orders
Aside from tracking, you can also perform several order management tasks from within the app. To begin managing your orders, tap "Orders" in the main dashboard or under My Store. A list of all your orders will be displayed. You can scroll through the list, filter, or even look up specific orders. Common filters include; Completed, Failed, Pending Payment, Processing, Cancelled, On-hold, and Refunded.
To find out more information about a particular order, just tap the specific order. You'll be shown, among others, the product(s) in question, value, customer data, shipping details, and notes. It gets even better; you can fulfill basic orders from the app!
Get real-time order alerts
The WOO mobile app comes with a special alert feature to ensure that you don't miss any notifications in the future. The better part is that you'll get alerts for pretty much every store activity, as long as it impacts the bottom line.
There's an optional cha-ching notification sound that you can use if you wish to. Once you're on the notification panel, tap on a notification to reveal its details.
Getting Started with the WooCommerce Mobile App
Requirements
The WooCommerce app is easy to download and install. But, for it to perfectly run your phone, you need;
• WooCommerce version 3.0+
• The latest version of Jetpack (6.3.2)
Login/signup
Once you've downloaded and installed the app, a simple tap will get it running. If it's your first time using the app the first screen is a login/signup page. Enter the WordPress.com email address connected to your WooCommerce store. A special URL will be sent to your email inbox. Click this link for authentication. Aside from email, you can also login using Google or by entering your site address, username, and password. Just remember that Jetpack is compulsory to get through the WordPress syncing step.
Verdict
The WOO mobile app is definitely worth a try. It greatly simplifies store management which can go a long way in boosting ROI. The Jetpack situation, however, remains a big issue. Thankfully, due to multiple complaints, the WooCommerce customer department has promised to look into the matter.

 Using the WOO mobile app in conjunction with your e-commerce site will give you a leg up on the competition. Need help setting up your online store with WooCommerce and WordPress? Contact our team today!