The Facts about Social Media [Infographic]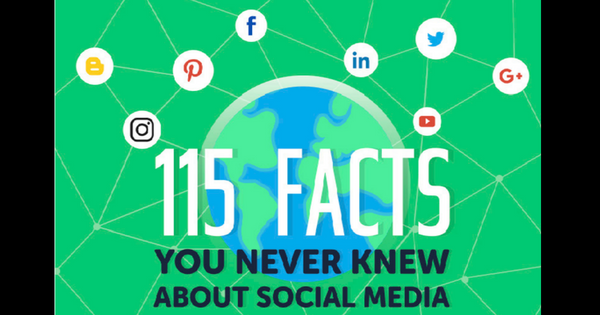 Social media has become interwoven in our everyday lives. While no one would argue it has become a force for change, the reach it has is quite staggering. When deciding on a social media strategy for your business, it's important to keep these facts in mind.
One Site to Rule Them All
While Facebook, YouTube, Twitter, Instagram and Pinterest all cater to very different demographics, Facebook by far has the deepest penetration into our daily lives. Consider:
58% of all adults are active on Facebook. That more than doubles the percentage on LinkedIn which is second in popularity with 23%.
Around the world, over 1.23 billion people log in to Facebook for more than 17 minutes per day.
85% of people using social media rely on Facebook or Twitter for their morning news update.
These 3 facts illustrate the huge impact Facebook has on our collective social experience. By total numbers, there are 1.59 billion people worldwide that use Facebook. This makes it a powerful tool in our everyday lives. Intensifying that is the fact that Facebook also boasts a staggering 95.8% return on investment.
More Than Wasting Time
While some people are in pursuit of more and funnier cat videos, there are some people using it to affect change. Job seekers and recruiters have found success on these social media platforms.
73% of companies report having successfully hired a candidate via social media.
LinkedIn continues to be the most popular place to find a job on social media, with 93% of those using social media for hiring purposes relying on it.
83% of job-seekers turn to Facebook to help them in their search.
As with most aspects of the social media experience, there is an age disparity in how it's being used. To find possible employees over the age of 45, Facebook and LinkedIn top Twitter, while Twitter is the king among the 18-29-year-old Millennials. A whopping 45% of Twitter's users find themselves in that demographic check box.
While there is no denying the power social media has on our world today, for business, it's important to know where your targets are to most effectively target them.
A big thank you to our friends at Skilled.co for creating this interesting infographic.

Save
Save