What Does a Digital Marketing Agency Do?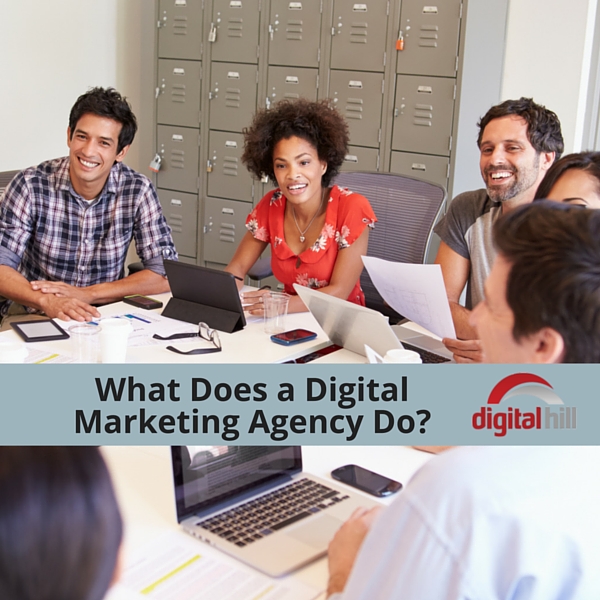 The business world has changed significantly over the past decade. One of the biggest changes has been a shift in the marketing strategies needed by businesses both large and small. One of the primary reasons for the shift is the popularity and use of the Internet. On a daily basis, the average American uses the Internet well over 2 hours and sometimes up to as much as 10 hours for a wide range of tasks and activities.
Do you market your business online? With such a large audience of potential customers via the Internet, your business should be utilizing online marketing. Whether you're currently marketing online, or you're just considering it, there are several things you should know.
Digital Marketing Agency
One of the most important is how you will conduct your online marketing efforts. You can either handle the marketing in-house or hire an agency to handle your marketing.  For the web, you'll need a digital marketing agency with expertise in all things online from websites to social media and web advertising.
The goal is to promote the business, brand, build customer loyalty, and increase sales through digital marketing efforts. This is accomplished by using digital technologies that are measurable, targeted, and interactive.
A digital marketing arena is typically comprised of several marketing components all under one umbrella. These elements include SEO, social media, pay-per-click ads (PPC), website design, content, data reports, lead generation, strategy development, and other related areas. A digital marketing agency gives you the flexibility to use one agency to handle all the various online marketing tasks needed for online marketing.  If your team has expertise in one or two areas, they can handle that and have the digital agency handle the rest.
Meeting With A Digital Marketing Agency
Initially, you'll meet to discuss your business needs. This'll include topics such as:
The type of business products and services offered.
The company brand.
Business goals and objectives.
Business principles.
Current marketing plan.
The business target market.
Expectations concerning working with a digital marketing agency.
When a digital marketing agency has been able to discuss and gain an understanding of your key business operations, needs, and functions, a customized digital marketing plan can be created that meets your business goals and objectives.
Working With A Digital Marketing Agency
In general, a digital marketing agency is used over an extended period to accomplish the business's marketing goals and objectives. There may be one-time items like the development of a new website, but there will be other ongoing marketing work.  The agency will use multiple digital channels to promote your business products and services. The digital channels used will vary depending on the particular marketing strategies, budget, industry and timeframe approved for the marketing efforts.
All the tasks related to implementing and maintaining your marketing efforts are handled by the digital agency. They'll generally have a key member of their team assigned to you as your liaison. Your liaison will provide regular updates on the progress of the agency's marketing efforts through meetings, reports, and email status updates.
A digital marketing agency is a resource that provides a wide variety of marketing services under one umbrella that a business typically does not have in-house expertise in. The agency has numerous client goals, but the ultimate goal is to help you increase your product and service sales through their efforts.
Do you have questions about digital marketing services and how it can be a fit for your business? We'd be glad to have our team discuss your needs with you.