How OptinMonster integrates with WordPress to Increase Lead Generation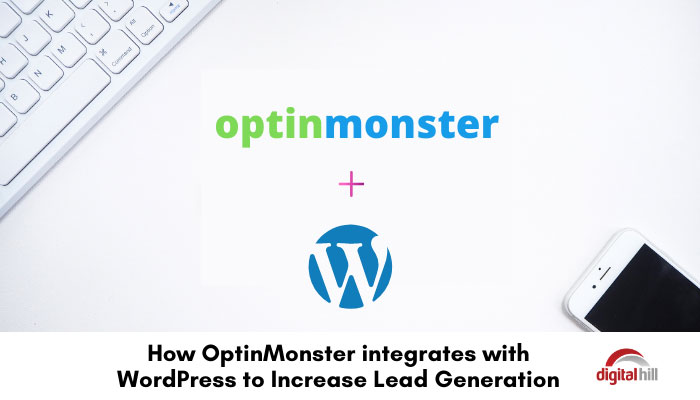 About 70% of website visitors will leave your site after their first visit and never come back. What if you could convert that traffic into leads, sales, or subscribers? Your online business could grow by leaps and bounds. One of the best ways to hold on to site visitors is by using lead generation software. This is where OptinMonster comes in.
What is OptinMonster?
OptinMonster is among the best lead generation software tools for WordPress. The plugin helps you create optin forms that grab the attention of site visitors and lead them to conversions.
Ultimately, it helps you increase email subscribers. By raising conversion rates, the software boosts revenue significantly.
As a top lead generation tool, the OptinMonster plugin is:
Easy to use
Comes with clear reporting- You can check how conversions, click rates, and visitor count are performing
Highly effective options – including great mobile visitor features
Now, let's delve into the details of how OptinMonster works.
Here are 6 ways OptinMonster integrates with WordPress to boost revenue.
1. Grows Your Email List Exponentially
OptinMonster helps you to create eye-catching opt-in forms that encourage conversions. The plugin uses behavior detection technology to portray a suitable campaign to visitors at the right time. This means the opt-in forms are displayed to your website visitors at a time when they're most likely to subscribe to your email list.
OptinMonster helps to convert visitors to subscribers by using highly optimized messages. But that's not all. You can also use visitors' locations, devices, site pages, and user behavior to run a targeted campaign.
2. Converts New Visitors to Regular Visitors
As noted above, about 70% of your site visitors may not return to your site. It follows that customer acquisition is an uphill battle even with great marketing efforts.
Luckily, you can use an email list to encourage website visitors to frequent your page more often and build a relationship with them.
OptinMonster helps you to turn first-time visitors into subscribers and regular visitors. The plugin shows a popup or targeted campaign when the visitors are about to leave your site. This then allows them to join your email list and subsequently a marketing campaign.
3. Cut Down Cart Abandonment
One of the biggest challenges you will face in your eCommerce business is potential buyers abandoning their shopping carts. However, this does not need to be a problem any longer.
OptinMonster comes with exit intent technology that targets specific campaigns to cart abandoning visitors. In other words, it engages visitors before they have a chance to exit.
4. Take your Email List to New Heights
Email list growth is essential for online businesses. If you want to grow your email list, use OptinMonster to help build and sustain that list.
You can quickly build your email list by using a campaign that is highly targeted. These campaigns also help to turn your subscribers into customers through retargeting.
5. Grow Pageviews
OptinMonster will grow not only your email list but also the number of pageviews. It does this by using behavior detection techniques alongside 'Yes or No' popups to redirect visitors to the most prominent pages in your site.
6. Boost Your Onsite Retargeting efforts
Retargeting is a popular word in eCommerce circles. The plugin allows you to target returning visitors with new promotions based on their previous interactions on your site.
A Top Lead Capture Tool for Your Site
If you are an eCommerce store owner, then OptinMonster is a must-have tool. OptinMonster integrates seamlessly with your WordPress site, meaning it is easy to set up and use.
The plugin uses recent trigger technology that is based on consumer behavior. It is an excellent addition if you want to give your email list a serious boost.
The bottom line is that OptinMonster is a superb integration into your WordPress website that will offer continued marketing services, boost sales, and help with lead generation.