Keys to Make Sure your Website Doesn't Crash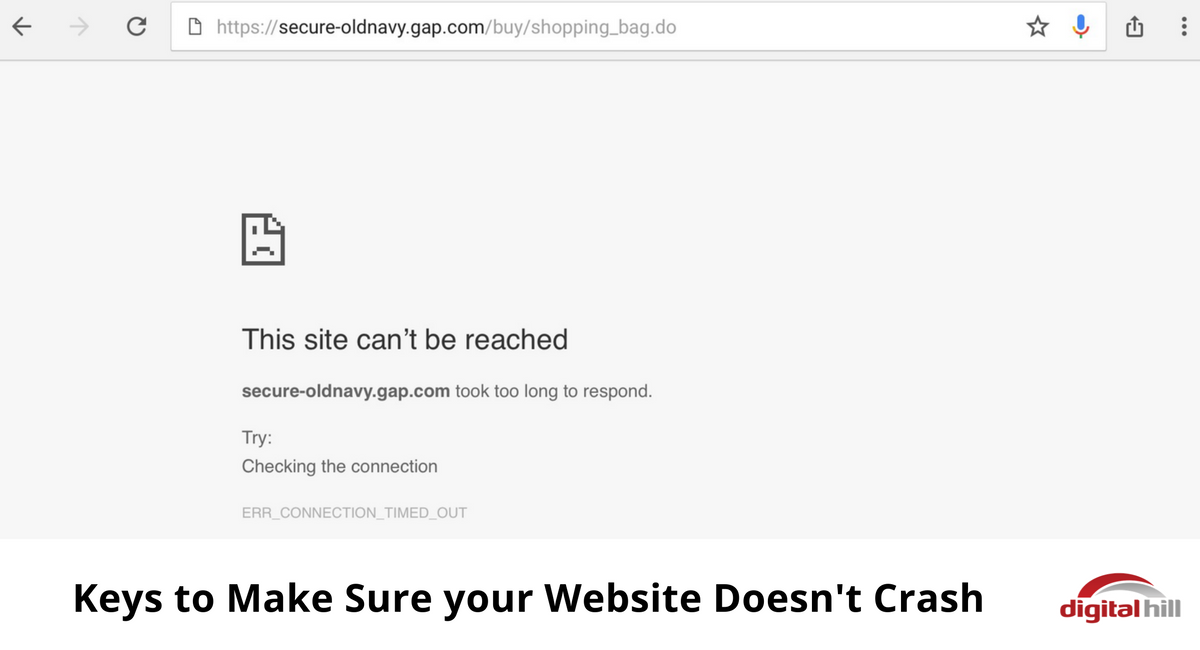 Black Friday has come and gone. Some companies got a good boost to their bottom line; others are left picking up the pieces of missed opportunity. You'd have to be living under a rock not to know about the biggest shopping day of the year. Some retailers' websites weren't ready to handle the influx of traffic and left consumers out in the cold.
By 10am Cyber Monday morning, shoppers has spent over $540million dollars according to Adobe. But not everyone was ready for the influx of traffic. Old Navy experienced periodic outages and massive delays. Shoppers got a landing page that stated … "Hmmm, something's not right. We appreciate your patience and we're working to fix the situation."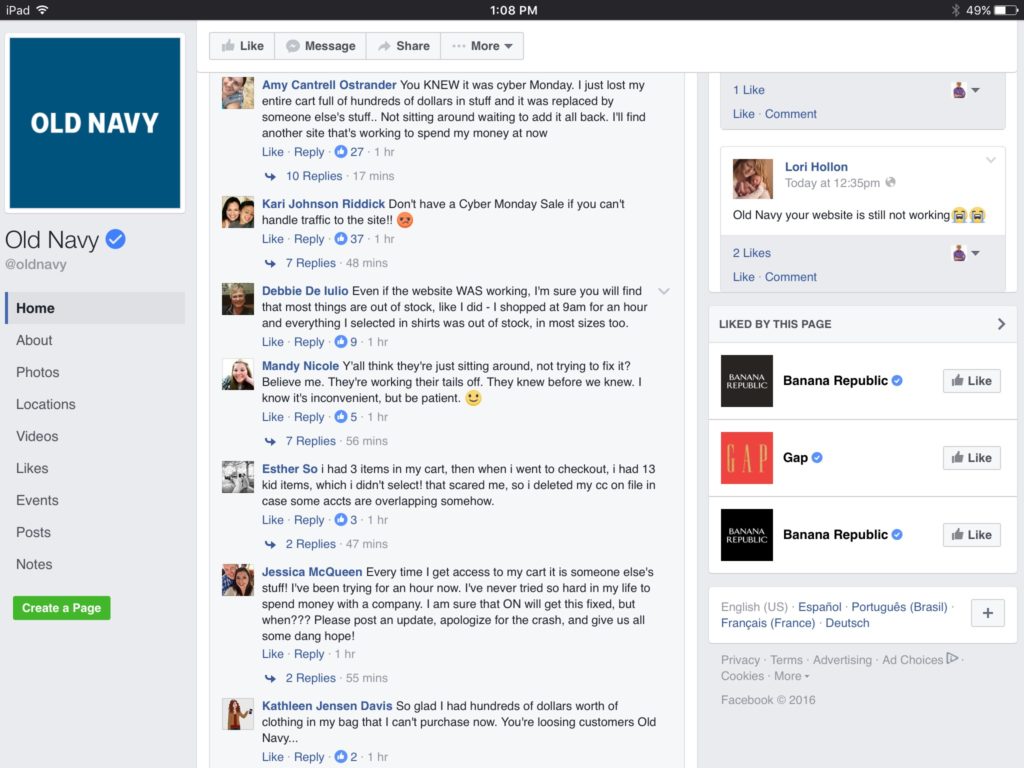 But Old Navy customers flocked to Twitter to express their frustration about the losing their shopping carts full of items, not being able to use sale prices and going to the site excited to spend and not being able to even see the site.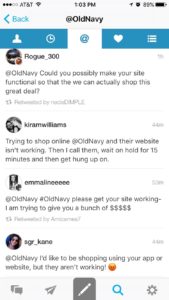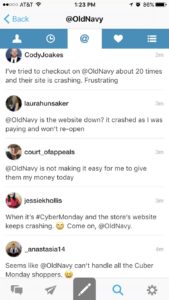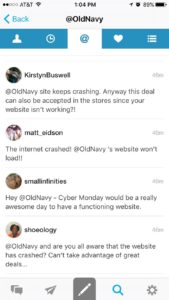 Old Navy probably lost millions of dollars with their down website. But, even worse, they had dissatisfied customers which may not buy from the Old Navy site again.
Why do Websites Crash?
There's really no excuse for a website that crashes at the first sign of heavy traffic. Just like on Black Friday, a down-and-out website not only leads to frustrated shoppers, it may lead to them shopping the competitor and never coming back.
While there are a number of reasons a website can crash, often it's because of a traffic spike. That means that you're most prone to a website crash exactly when it matters most, during the launch of a new product that everyone wants to get their hands on.
Protecting Against Crashes
Fortunately, there are a couple of steps that proactive businesses can take to make sure their website stays up and running 24/7.
Daily backups of your entire website, including databases, is a good place to start. That way you know even if your site does crash, you've got a current backup you can turn to.
Keep your website software up to date. You don't want a simple bug or glitch that's been fixed in a new release be the reason your site goes down.
Be aware of data caps. Some web-hosting companies limit the amount of data that can flow in or out of your website. Know if you have a cap, and what it is. If you're expecting a ton of traffic, get the cap removed for a short time.
Test your site and any new content regularly to make sure it's functioning correctly.
Take a Load Off
Perhaps the most important tool to help prevent your website from crashing is load testing. This test is best done by an IT professional and is on the server or web hosting level. It simulates the real-world use of your website by thousands of users to find problems and flaws in your website. You can backup databases and check content regularly, but unless you subject your website to the stress of a load test, you can't really be sure you're ready to handle increased traffic.
This test can find insufficient bandwidth or infrastructure problems, which are fixable and rely largely on the server doing your website hosting. Testing will also find holes in the website's code, allowing you to make adjustments before the problem becomes more serious.
There's no 100% bulletproof way to keep your website from the risk of crashing. But, if you're proactive about website maintenance, you can lower the risk of crashing at an inopportune time, and downtime will be greatly reduced.