WordPress Plugin: MyEventOn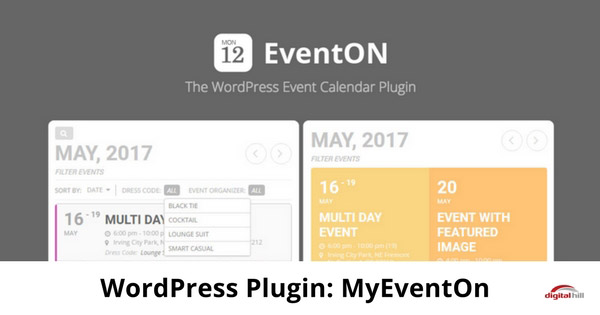 For many businesses and organizations, getting the word out about special events is the lifeblood of their business. There's no better way to spread the word than via an online calendar on your website, but designing your own isn't simple, especially if you've got all the other facets of running your company to worry about.
That's what's so great about the EventOn WordPress plugin from CodeCanyon. Just like no two companies are exactly the same, everyone needs something different from their website calendar plugin. EventOn gets that and comes packed with so many features out of the box that you can create just about any calendar type you can imagine.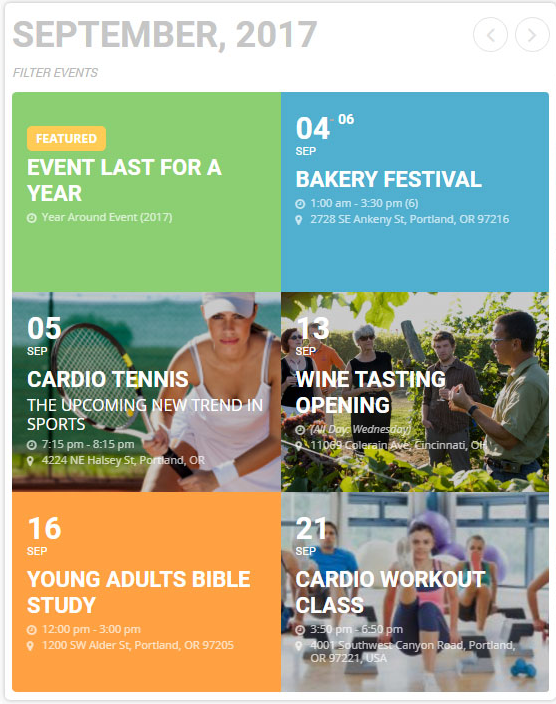 Backend Features
EventOn is quite simply the most feature-packed WordPress calendar plugin out there, and it's really not even close. No matter what you want to do with your website's calendar, EventOn can handle it.
It manages to be both minimally designed, yet sleek and powerful at the same time. Instead of trying to fit a square peg in a round hole, EventOn was designed for a customized experience.
Designers will find a lot to love with EventOn. On the backend, EventOn boasts a powerful unique shortcode generator, allowing you to design a true one-of-a-kind calendar. Beyond customizing calendar IDs, EventOn also allows you control over a number of other options.
Displaying images
Event priority
Hide past events
Daily or weekly view
Event sorting
Color customization
Just decide what features you'd like, and EventOn takes care of the rest, generating a custom shortcode, saving you the time and trouble of mastering them yourself. EventOn takes care of all the hard work of getting your calendar to look just like you want it.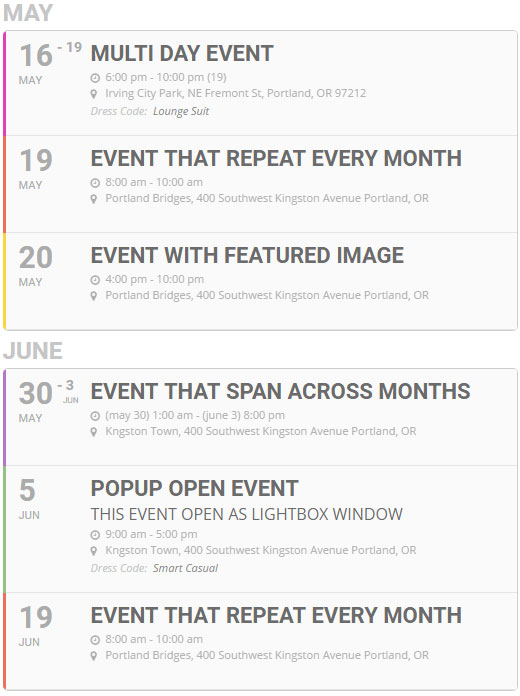 Keeping Up Appearances
Designers don't get to have all the fun with EventOn, though. People visiting your website are also in for a treat with the options EventOn gives them.
Perhaps the coolest feature is search, allowing visitors to your site to quickly find the event they are looking for, plus any future instances. Users can also filter and sort events, drill down through event categories to find specific types of events, and easily share events via social media buttons embedded in your calendar.
Events can also be added to users' calendars via ICS, so they pop right to their personal calendars. Google Maps integration makes it easy for users to get directions to event locations as well.
EventOn also offers expandable event descriptions, meaning users don't have to click through to find out important details. Users can add their own events to your calendar, too.
Add-ons
For the rare occurrence that a feature you'd like to have isn't already baked into EventOn, there are also a number of add-ons.
Full Cal, a grid-style calendar format tool
Event Tickets allows you to sell tickets online via Woocommerce
Subscriber allows users to be informed when new events are added
Event Reviewer gives users the ability to leave reviews for specific events
Sync Events gives you the power to pull from Facebook and Google Calendar to add events
Events Map gives you the power to display all your event locations in one place
With the ease of use and ease of design, EventOn truly is one of the most powerful WordPress plugins available. To find out more about everything the plugin can do, visit the EventOn website.