How to Use Video in Your Business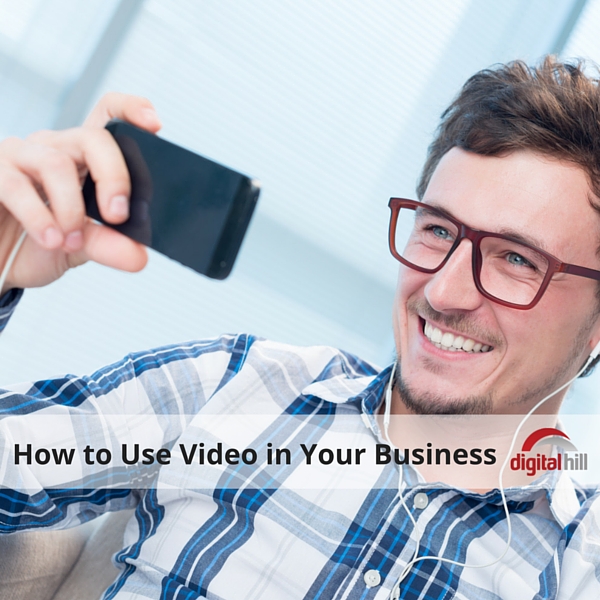 Video is an exciting and dynamic tool available to your business.
It's a cost-effective way to promote your business and the methods to create video have brought it to mainstream business use now, and not just those with large video production budgets.
With video used online, a business can increase customer engagement and boost search engine ranking of their site. It's also a useful way to communicate with your employees to streamline training processes.  Everyone on your team can be trained according to company policies and standards.
When promoting your business, videos are the best way to gain brand recognition and loyalty from your customers. Videos communicate and grab the attention of the viewer.  Print ads also work but will never match the engagement level of a well conceived and executed video production.
Print also can't match the entertainment factor of a video. They say a picture is worth a thousand words. A video is over 24 pictures a second, giving you almost limitless potential to show, explain, demonstrate, and sell your product or service.
Old Spice is a perfect example of how interesting, entertaining, and original videos can endear people to your brand and increase sales.
https://youtu.be/y_hWeN249fs
If you entertain people while educating them on your products and services, they will remember you. Not to say that is the only way to go but it's one of many strategies available to you when you choose video as your business's voice to the world.
SEO for Video
Make sure to take advantage of the search engine optimization advantages of the video manager you're using. Link to your website in the YouTube description, tag your video to make it easier to find in the search engine, and embed your video in your blog or website. When you embed the video you'll get the added search engine goodness of YouTube along with your own website's search engine optimization.
Social Media for Video
Promote your video and blog on social media, Facebook, Twitter, LinkedIn and Google+. People won't just come to your website or blog, you need to promote your posts and social media will get you the traffic you want and need.
Training via Video
Video is also the best way to conduct training and intracompany communications with employees and contractors. Most people have an easier time learning something by watching it than by reading. Video takes complicating factors out of the equation and delivers the information in a coherent, tightly controlled, and streamlined manner.
Video allows you to train lots of employees in the most cost-effective manner, and it requires no physical distribution of the materials. No matter where your employee is located, they'll get them same training as everyone else. This is especially an advantage if the information in the training materials is proprietary or confidential.
Just make sure your training video makes the point without being boring or too long.  Short and concise works best!
Video is simply how we communicate in the modern age. No other media provides your business with the almost limitless potential video does. YouTube, Facebook Video, and Vimeo can all be used in coordination with your company's social media presence to engage with, entertain, and inform your customers and clients like never before.   With a smartphone in hand, you have all you need to start creating 1-2 minute videos for your company.  Starting experimenting!